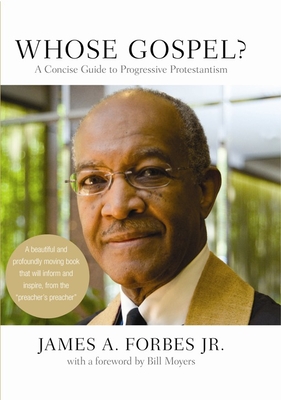 Whose Gospel? (Hardcover)
A Concise Guide to Progressive Protestantism (Whose Religion?)
New Press, 9781595583970, 176pp.
Publication Date: January 1, 2010
* Individual store prices may vary.
Description
In Whose Gospel?, one of America's greatest living preachers offers a compelling vision of progressive social change. Known as "the preacher's preacher," Dr. James A. Forbes Jr. has tirelessly advocated progressive views on the crucial issues of our time--from poverty, war, and women's equality to racial justice, sexuality, and the environment.
Long a powerful voice for progressive Protestants, Forbes draws on a record of political commitment ranging from the civil rights movement to his stirring address at the 2004 Democratic National Convention, in addition to his eighteen years at the helm of New York City's historic Riverside Church. Reflecting the insights of his years as a pastor, a teacher, and an adviser to political leaders, this inspiring manifesto "for the healing of the nations" epitomizes the best thinking of one of the country's foremost religious leaders. Published with a foreword by longtime Riverside Church member Bill Moyers, Whose Gospel? is a pithy and insightful introduction to Forbes's thought and a welcome source of inspiration in this era of hope and change.
About the Author
The Reverend Dr. James A. Forbes Jr. is founder and president of the Healing of the Nations Foundation, senior minister emeritus of Riverside Church, and Harry Emerson Fosdick Distinguished Professor at Union Theological Seminary. He has hosted The Time Is Now on Air America Radio. Forbes is the author of Whose Gospel?: A Concise Guide to Progressive Protestantism (The New Press). He lives in New York City.
or
Not Currently Available for Direct Purchase