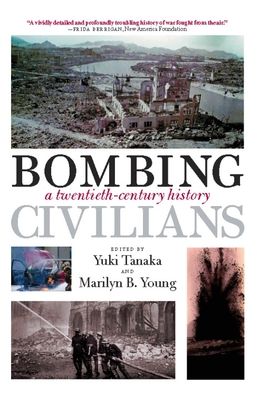 Bombing Civilians: A Twentieth-Century History (Paperback)
A Twentieth-Century History
New Press, 9781595585479, 291pp.
Publication Date: July 27, 2010
Description
Bombing Civilians examines a crucial question: why did military planning in the early twentieth century shift its focus from bombing military targets to bombing civilians? From the British bombing of Iraq in the early 1920s to the most recent policies in Kosovo, Afghanistan, Iraq, and Lebanon, Bombing Civilians analyzes in detail the history of indiscriminate bombing, examining the fundamental questions of how this theory justifying mass killing originated and why it was employed as a compelling military strategy for decades, both before and since the bombing of Hiroshima and Nagasaki.
About the Author
Marilyn B. Young is a professor of history at New York University. She has been a Guggenheim Fellow; is the author of numerous books, including The Vietnam Wars, 1945-1990; and co-edited Iraq and the Lessons of Vietnam (The New Press). Yuki Tanaka is Research Professor at Hiroshima Peace Institute of Hiroshima City University. Since the mid-1980s he has been concentrating his research on war crimes and is the author of several books, including Japan's Comfort Women and Hidden Horrors.
Advertisement