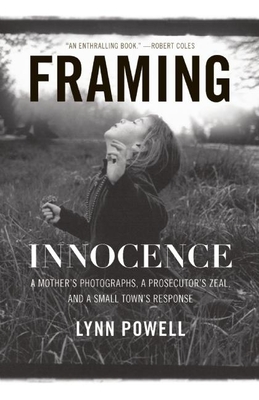 Framing Innocence
A Mother's Photographs, a Prosecutor's Zeal, and a Small Town's Response
Hardcover

* Individual store prices may vary.
Other Editions of This Title:
Paperback (9/6/2011)
Description
Ten years ago, amateur photographer and school bus driver Cynthia Stewart dropped off eleven rolls of film at a drugstore near her home in Ohio. The rolls contained photographs of her eight-year-old daughter Nora, including two of the child in the shower--photos that would cause the county prosecutor to arrest Cynthia, take her away in handcuffs, threaten to remove her daughter from her home, and charge her with crimes that carried the possibility of sixteen years in prison.
The disturbing case would ultimately attract national attention--including stories in USA Today and on NPR--and supporters including the famed photographer Sally Mann, Katha Pollitt, and the ACLU.
Written by poet Lynn Powell, a neighbor of Cynthia Stewart's, this riveting and beautifully told story plumbs the perfect storm of events and people that threatened an ordinary family in a small American town. Framing Innocence features a determined prosecutor; a fundamentalist Christian anti-porn crusader who is appointed as Cynthia's daughter's guardian; the local attorneys for whom the case would become a crucible; and the many neighbors--friends and strangers, Republican and Democrat-- who come together to fight for sanity and for justice for Cynthia and her family.
New Press, 9781595585516, 303pp.
Publication Date: August 31, 2010
About the Author
Lynn Powell is the author of two books of poetry, Old & New Testaments and The Zones of Paradise, and has been awarded fellowships from the National Endowment for the Arts and the Ohio Arts Council.