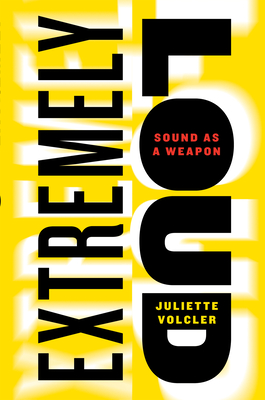 Extremely Loud: Sound as a Weapon (Hardcover)
Sound as a Weapon
New Press, 9781595588739, 208pp.
Publication Date: June 4, 2013
* Individual store prices may vary.
or
Not Currently Available for Direct Purchase
Description
In this disturbing and wide-ranging account, acclaimed journalist Juliette Volcler looks at the long history of efforts by military and police forces to deploy sound against enemies, criminals, and law abiding citizens. During the 2004 battle over the Iraqi city of Fallujah, U.S. Marines bolted large speakers to the roofs of their Humvees blasting AC/DC, Eminem, and Metallica songs through the city's narrow streets as part of a targeted psychological operation against militants that has now become standard practice in American military operations in Afghanistan. In the historic center of Brussels, nausea-inducing sound waves are unleashed to prevent teenagers from lingering after hours. High-decibel, nonlethal sonic weapons have become the tools of choice for crowd control at major political demonstrations from Gaza to Wall Street and as a form of torture at Guantanamo and elsewhere.
In an insidious merger of music, technology, and political repression, loud sound has emerged in the last decade as an unlikely mechanism for intimidating individuals as well as controlling large groups. Extremely Loud documents and interrogates this little-known modern phenomenon, exposing it as a sinister threat to the peace and quiet that societies have traditionally craved.
About the Author
Juliette Volcler is a producer and journalist for French independent radio, as well as a regular contributor to independent newspapers. She lives in Paris. Carol Volk has translated over three dozen books from the French. Her work has appeared in the New Yorker and other literary publications. She has spent the last decade in the U.S. Foreign Service and currently lives in Chevy Chase, Maryland.
Advertisement