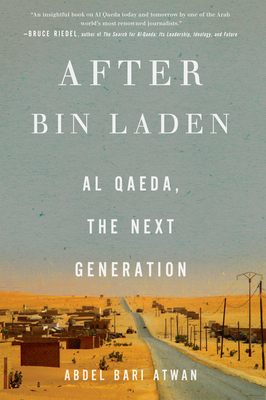 After Bin Laden: Al Qaeda, the Next Generation (Hardcover)
Al Qaeda, the Next Generation
New Press, 9781595588999, 304pp.
Publication Date: March 5, 2013
Description
Osama bin Laden is dead, but Al Qaeda remains the CIA's "number one threat." Yet since the 9/11 attacks on the United States, the organization has evolved into a much more complex and far-flung entity, even as American military strikes have killed its most identifiable spokesmen and leaders. Moving well beyond the headlines, this richly documented and fascinating account of Al Qaeda offers readers a completely new understanding of the organization's aims, strategies, and fortunes in a new era of conflict with the United States and the Western powers. Drawing on firsthand accounts and interviews with uniquely well-placed sources within Al Qaeda, noted journalist and expert Abdel Bari Atwan investigates the movement's new internal dynamics, how it survives financially, and how its political appeal has changed dramatically following the Arab Spring. Atwan profiles the next generation of foot soldiers and leaders and explores both the new methods they embrace--especially on the digital battlefield--as well as the full global range of their operations and local variations in Somalia, Afghanistan, Pakistan, Libya, Algeria, Tunisia, Morocco, and elsewhere. After Bin Laden is essential reading for anyone seeking to understand the latest chapter in America's long struggle with terrorism.
About the Author
Born in Gaza, Abdel Bari Atwan is editor in chief at the London-based newspaper "Al Quds al-Arabi." Atwan is one of the foremost experts on Al Qaida, having interviewed Osama Bin Laden twice in the 1990s and cultivated uniquely well-placed sources within the movement. His other works include "The Secret History of Al Qaida" and "A Country of Words." He lives in London.
Praise For After Bin Laden: Al Qaeda, the Next Generation…
Praise for Abdel Bari Atwan:
"As editor in chief of the best Arabic- language daily newspaper, Al-Quds al-Arabi, Atwan 'got it' from the moment bin Laden appeared on the scene. . . . Atwan's 1996 interview with bin Laden in his Afghanistan redoubt was one of the first and remains one of the best."
Michael Scheuer, former chief of the CIA's Bin Laden Issue Station

"[Atwan's work] is required reading for all journalists covering the present Middle East mess and indeed for anybody concerned with the future of the globe."
The Spectator
Advertisement