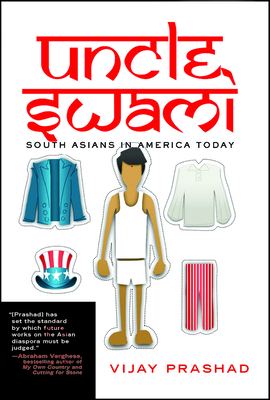 Uncle Swami (Paperback)
South Asians in America Today
New Press, 9781595589408, 196pp.
Publication Date: January 7, 2014
* Individual store prices may vary.
Description
Within hours of the attacks on the World Trade Center, misdirected assaults on Sikhs and other South Asians flared in communities across the nation, serving as harbingers of a more suspicious, less discerning, and increasingly fearful worldview that would drastically change ideas of belonging and acceptance in America. Weaving together distinct strands of recent South Asian immigration to the United States, Uncle Swami examines a diverse and dynamic people whose identities are all too often lumped together, glossed over, or simply misunderstood. Vijay Prashad confronts the experience of migration across an expanse of generations and class divisions, from the birth of political activism among second-generation immigrants and the meteoric rise of South Asian American politicians in Republican circles to migrant workers at the mercy of the vicissitudes of the American free market. Described as "eye-opening" (Kirkus Reviews), "bound to spark discussion" (Booklist), and "required reading for anyone who wants to understand race, assimilation, and patriotism (The Boston Globe), Uncle Swami restores a diasporic community to its full-fledged complexity beyond both model minorities and the specters of terrorism.