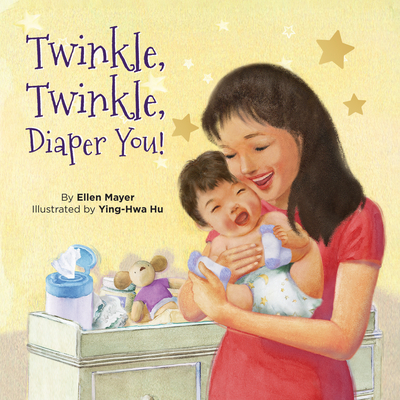 Twinkle, Twinkle, Diaper You!
Board Books

* Individual store prices may vary.
Description
Uh oh Baby needs a clean diaper. Mama diapers and plays with Baby while lovingly singing her own version of "Twinkle, Twinkle, Little Star." Diaper changing has never been such fun
As the newest book in the Small Talk Booksƒƒ'ƒƒ''ƒƒƒ''ƒ'''ƒƒ'ƒƒ'''ƒƒ''ƒ'' series, Twinkle, Twinkle, Diaper You focuses on the first stage of a child's language development and encourages parents to talk to their babies during everyday chores. Even a diaper change offers the perfect opportunity to foster a special connection. Little babies will be enchanted by the sparkling stars throughout the book.
Star Bright Books, 9781595728937
Publication Date: August 10, 2020