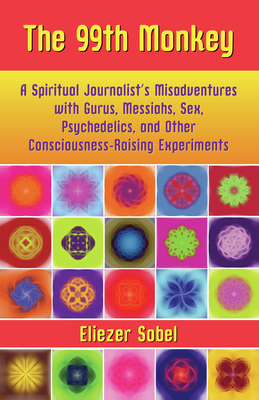 The 99th Monkey
A Spiritual Journalist's Misadventures with Gurus, Messiahs, Sex, Psychedelics, and Other Consciousness-Raising Experi
Paperback

* Individual store prices may vary.
Description
Suffused with a unique brand of irreverent humor, this account recalls the autobiographical explorations of the most significant alternative communities, ashrams, gurus, shamans, and consciousness-raising seminars of the past 40 years. Serving as a human guinea pig for many of the most popular cutting-edge New Age, human potential, and spiritual experiments, Eliezer Sobel recounts intercontinental adventures in India, Israel, Brazil, and Haiti. From Primal Therapy to the Dalai Lama, this perceptively witty analysis includes brushes with cults, wild experiments with sex and psychedelics, and encounters with visionary gurus and contemporary madmen.
Santa Monica Press, 9781595800282, 310pp.
Publication Date: February 1, 2008
About the Author
Eliezer Sobel has led intensive creativity workshops and retreats at Esalen Institute in Big Sur, California, the Open Center in New York City, the Lama Foundation in New Mexico, and similar venues around the United States. He was also the editor in chief of The New Sun magazine in the late 1970s, the publisher of Wild Heart Journal, and his articles, short stories, and poetry have appeared in the Village Voice, Yoga Journal, Tikkun, Quest, New Age Journal, and many others. Sobel was awarded the prestigious Peter Taylor Award for his novel, Minyan: Ten Jewish Men in a World That Is Heartbroken. He is also the author of Wild Heart Dancing. He lives in Richmond, Virginia.