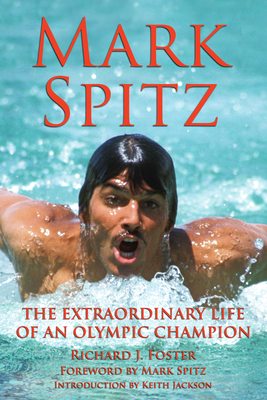 Mark Spitz
The Extraordinary Life of an Olympic Champion
Hardcover

* Individual store prices may vary.
Description
Mark Spitz is arguably the most famous and successful Olympic athlete of all time because of his legendary performances at the 1972 Olympics, where he won seven gold medals while breaking seven world records. His amazing life story is told for the first time in the authorized biography Mark Spitz: The Extraordinary Life of an Olympic Champion. This exclusive account follows Spitz's roller-coaster career: age-group prodigy, four-medal flop at the 1968 Olympics, outstanding collegiate career at Indiana University, gold-medal haul in 1972, lucrative endorsements, and a brief and unsuccessful stint in entertainment. And the meatier stories--the role his father played in his career, his often stormy relationship with coaches and teammates, his experiences as a Jewish athlete with anti-Semitism and the Munich massacre, his impact on the commercialization of swimming, his relationship with Michael Phelps, and others--have been largely unknown, ignored, barely touched upon, or distorted. Mark Spitz: The Extraordinary Life of an Olympic Champion provides insights into Spitz's career, behind-the-scenes anecdotes about him and his competitors, and untold stories that shed light on his complicated personality and relationship with his father. Old and new fans alike will appreciate the depth and details of this swimming icon's story.
Santa Monica Press, 9781595800398, 288pp.
Publication Date: July 1, 2008
About the Author
Richard J. Foster is the current president of United States Aquatic Sports, the umbrella organization that represents all U.S. aquatic sports (swimming, water polo, synchronized swimming, and diving) in the international governing body. He has also served as a board member of the United States Olympic Committee and as president of USA Water Polo for twelve years. A practicing attorney, Foster specializes in sports law and has represented numerous Olympic and professional athletes. He also teaches a graduate-level sports law course at Long Beach State University. He lives in Long Beach, California.