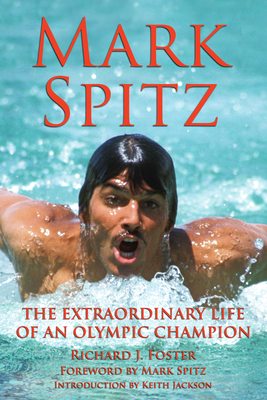 Mark Spitz (Hardcover)
The Extraordinary Life of an Olympic Champion
Santa Monica Press, 9781595800398, 288pp.
Publication Date: July 1, 2008
Description
Featuring career insights and behind-the-scenes anecdotes about Spitz and his competitors, this book sheds light on his complicated personality. Every aspect of his career is recorded in this biography as well as personal stories and his experiences as a Jew athlete amidst anti-semitism and the Munich massacre.
About the Author
Richard J. Foster is the current president of United States Aquatic Sports, the umbrella organization that represents all U.S. aquatic sports (swimming, water polo, synchronized swimming, and diving) in the international governing body. He has also served as a board member of the United States Olympic Committee and as president of USA Water Polo for twelve years. A practicing attorney, Foster specializes in sports law and has represented numerous Olympic and professional athletes. He also teaches a graduate-level sports law course at Long Beach State University. He lives in Long Beach, California.
Advertisement