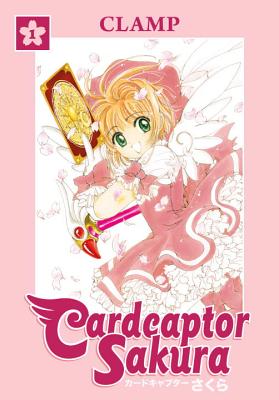 Cardcaptor Sakura Volume 1 (Paperback)
Dark Horse Manga, 9781595825223, 600pp.
Publication Date: November 2, 2010
* Individual store prices may vary.
Description
Fourth-grader Sakura Kinomoto found a strange book in her father's library — a book made by the wizard Clow to store dangerous spirits sealed within a set of magical cards. But when Sakura opened it up, there was nothing left inside but Kero-chan, the book's cute little guardian beast, who informs Sakura that since the Clow cards seem to have escaped while he was asleep, it's now her job to capture them!
About the Author
Clamp is an all-female Japanese manga artist group that formed in the mid-1980s. It consists of leader Nanase Ohkawa, who provides much of the storyline and screenplay for the group's works and adaptations. Clamp also includes three artists whose roles shift for each series: Mokona, Tsubaki Nekoi, and Satsuki Igarashi. Almost 100 million volumes of Clamp manga have been sold worldwide.
or
Not Currently Available for Direct Purchase