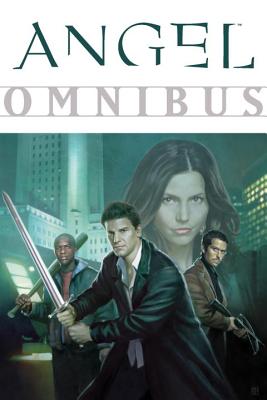 Angel Omnibus (Paperback)
Dark Horse Books, 9781595827067, 480pp.
Publication Date: July 5, 2011
* Individual store prices may vary.
Description
This single volume features stories by series creator Joss Whedon, Brett Matthews (Serenity: Those Left Behind), and Christopher Golden (Baltimore). Set during Seasons 1 and 2 of the Angel television series, favorite characters appear—Cordelia, Doyle, Wes, Gunn—as the investigations of LA's vampire detective agency delve into all that is dark, grotesque, strange, and unexplainable. Angel faces demonic rats, bizarre deaths from spontaneous combustion, Hollywood demons encountered courtesy of Cordelia, angry spirits, zombies, and more!

* Includes four issues written by Joss Whedon.

* Chronicles the earliest adventures in the Angel saga!

* A collection of the first published Angel comics! Angel #1–#14, #17, Angel: Long Night's Journey #1–#4, Dark Horse Presents #153–#155: "Hunting Ground," Dark Horse Extra #25–#28: "Angel," and Angel: Point of Order.
or
Not Currently Available for Direct Purchase