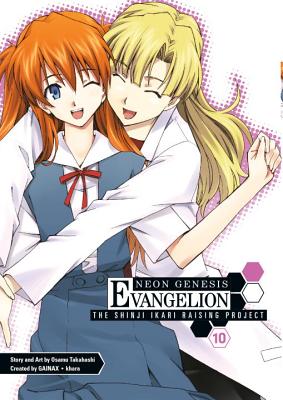 Neon Genesis Evangelion: The Shinji Ikari Raising Project, Volume 10 (Paperback)
The Shinji Ikari Raising Project, Volume 10
Dark Horse Comics, 9781595828798, 192pp.
Publication Date: January 24, 2012
Description
Don''t say "crazy" The campus culture festival is coming up for the students of Class 2-A, and in manga these days that means not only cosplay, but starting an all-girl band But what are they supposed to do about the fact that the keyboardist, Shinji, isn''t, um, a girl? Well, that''s when it''s time for a little crossplay Plus, a special bonus 4-koma (four panel gag strip) feature.
Advertisement