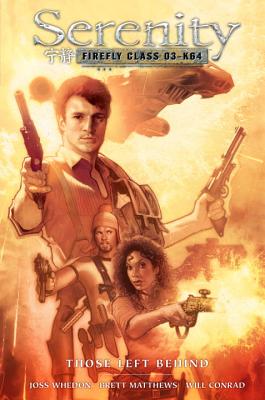 Serenity: Those Left Behind 2nd Edition (Hardcover)
Those Left Behind 2nd Edition
Dark Horse Books, 9781595829146, 96pp.
Publication Date: August 28, 2012
Description
Written by series creator Joss Whedon and show writer Brett Matthews, this new edition features the extras previously only available in the limited deluxe edition The ragtag crew of Serenity mercenaries, fugitives, and one law-abiding prostitute pursue fast cash and a little peace along the fringes of space. On a scavenger mission that promises a big payoff, they realize too late that they are being played by an old enemy with a grudge.
Advertisement