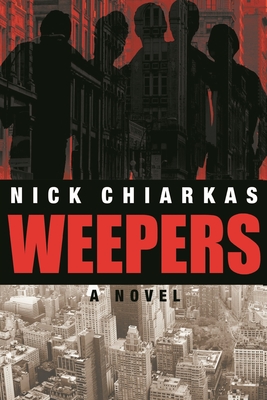 Weepers (Pb) (Paperback)
Three Towers Press, 9781595983909, 330pp.
Publication Date: June 1, 2015
* Individual store prices may vary.
Description
A compelling mystery/thriller by Nick Chiarkas
If it moves away from you, it's food; if it moves toward you, you're food.
***Best Mystery Novel for 2017 the John E Weaver Excellent Reads Award by Earthshine
***Third Place Winner-Best Novel of 2016 by the Public Safety Writers Association(PSWA)***
***Finalist for Best Young Adult Novel for 2016 by Bookvana***
***Finalist for Best Crossover (Mystery & Young Adult) Best Books Award for 2017***
***2015 Finalist for Best Book Award by Midwest Independent Publishers Association (MIPA) for Suspense/Thriller ***
The 1957 murder of an undercover cop in a New York City housing project has unexpected ties to the unsolved disappearance of a young father walking home in those same projects with his son, Angelo, on Christmas Eve six years before. The only witness to the cop killing is Angelo, now 13, while on his way to seek his own revenge in the early morning hours. The killers know he saw them.
A series of gripping events forge a union between a priest, a Mafia boss, a police detective, and Angelo, a gang member. In the end, Weepers shows us that the courage of the underdog--despite fear and moral ambiguity--will conquer intimidation.
Read a review at the Middleton Times-Tribune