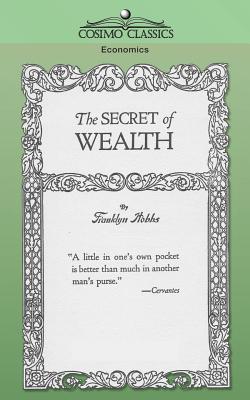 The Secret of Wealth (Paperback)
Cosimo Classics, 9781596050747, 236pp.
Publication Date: March 1, 2005
Other Editions of This Title:
Paperback (11/1/2008)
Paperback (11/14/2007)
Hardcover (10/27/2013)
Paperback (10/27/2013)
Hardcover (11/1/2007)
* Individual store prices may vary.
Description
According to Franklyn Hobbs, the secret of wealth is no secret and it isn't new. As he points out, "for more than 2,000 years, it has been understood that the person who was poor and let it be known, and made little or no effort to rise above poverty, was largely responsible for his own unhappy condition." In this book, Hobbs explains exactly how to take responsibility for one's own financial well-being. "Wealth is a state of mind or perhaps 'twould be better to say that wealth is created through a state of mind.. The acquiring of money and property, once begun, is a simple and easy process; growing rich comes through habits that are such fixed parts of one's daily life that, once on the road to wealth, it would be quite difficult, if not wholly impossible, to stop the growth.