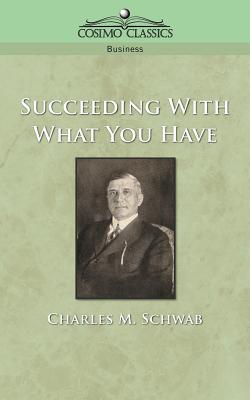 Succeeding with What You Have (Paperback)
Cosimo Classics, 9781596050785, 72pp.
Publication Date: March 1, 2005
* Individual store prices may vary.
Description
This candid essay by one of the nation's leading businessmen originally appeared in American Magazine in November 1916. In it, Charles Schwab, one-time president of Carnegie Steel, U.S. Steel, and Bethlehem Steel, offered his secrets for success. Surprisingly, he didn't believe that genius was required -- he believed in hard work. "For thirty-six years I have been moving among workingmen in what is now the biggest branch of American industry, the steel business," Schwab wrote. "In that time it has been my good fortune to watch most of the present leaders rise from the ranks, ascend step by step to places of power. These men, I am convinced, are not natural prodigies. They won out by using normal brains to think beyond their manifest daily duty." Thanks to his appreciation of devoted workers, Schwab placed the ability to succeed in any employee's hands. More of Schwab's surprising insights are contained in this fascinating look at the path to success, written by one who traveled it. CHARLES M. SCHWAB (1862-1939) joined Carnegie Steel in 1879 and became president when he was 35, working closely with Andrew Carnegie. He sold the company to J.P. Morgan, and became president of Morgan's new corporation, U.S. Steel. Schwab later ran Bethlehem Steel, a company known for its efficiency and competitiveness. During World War I, Schwab became Director-General of the Emergency Fleet Corporation for the U.S. government.