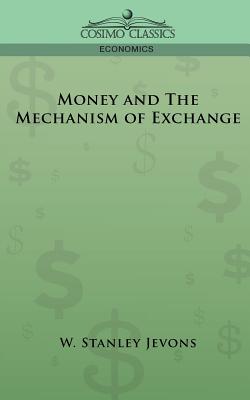 Money and the Mechanism of Exchange (Cosimo Classics Economics)
Paperback

* Individual store prices may vary.
Other Editions of This Title:
Paperback (7/31/2002)
Description
In preparing this volume, I have attempted to write a descriptive essay on the past and present monetary systems of the world, the materials employed to make money, the regulations under which the coins are struck and issued, the natural laws which govern their circulation, the several modes in which they may be replaced by the use of paper documents, and finally, the method in which the use of money is immensely economized by the cheque and clearing system now being extended and perfected. -from the Preface As the global economy reels from ongoing threats of terrorism, skyrocketing oil prices, war, and political strife, this classic exploration of the basics of our sophisticated economic environment offers a profound look at what we often take for granted. Jevons, a pioneer of modern economic thought, examines: - the early history of money - the invention of coins - the principles of circulation - the varieties of promissory notes - the fundamental nature of credit - the basis of a national economy - and much more. First published in 1875, this remains a vital foundation for understanding the world monetary situation we face in the 21st century. English economist and logician W. STANLEY JEVONS (1835-1882) was born in Liverpool. He studied chemistry and botany at University College, London, and was later professor of logic and political economy at Owens College, Manchester. He is also the author of The Theory of Political Economy (1871) and The State in Relation to Labour (1882).
Cosimo Classics, 9781596052604, 372pp.
Publication Date: September 1, 2005