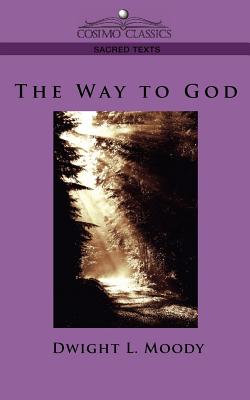 The Way to God (Cosimo Classics Sacred Texts)
Paperback

* Individual store prices may vary.
Other Editions of This Title:
Paperback (7/22/2013)
Description
Faith is taking God at His word; and those people who want some token are always getting into trouble. We want to come to this: GOD SAYS IT-LET US BELIEVE IT. -from The Way to God Dwight Moody, the Billy Graham of the 19th century, preached to an entire nation, and its leaders-both Abraham Lincoln and Ulysses S. Grant attended his revivals during their presidencies. And though more than a century separates us from his fiery defense of the Bible, Moody's words reflect an orthodox religious outlook similar to the fundamentalist Christianity that is dramatically influencing our culture in the 21st century. In this 1884 tract, Moody explains: . how to be "saved"... and why it is necessary for understanding God . what those not "born again" are missing out on . what constitutes the "right kind of faith" . how to properly repent . and more. Also available from Cosimo Classics: Moody's Heaven: How to Get There and Sowing and Reaping. American evangelist DWIGHT LYMAN MOODY (1837-1899) was born in New England, the child of a large working-class family. A religious conversion as an adult led him to found a ministry in Chicago, to work as a battlefield missionary during the Civil War, and eventually to lead massive evangelical crusades during the 1870s and 80s in both England and the United States. He found Christian schools and a Christian publishing house, which published his many nondenominational evangelical tracts.
Cosimo Classics, 9781596053977, 132pp.
Publication Date: November 28, 2005