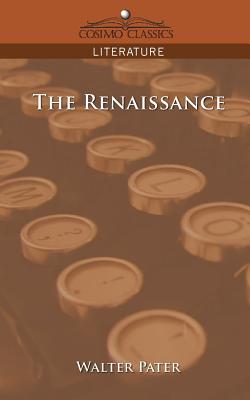 The Renaissance (Cosimo Classics Literature) (Paperback)
Cosimo Classics, 9781596054844, 220pp.
Publication Date: November 17, 2005
Other Editions of This Title:
Digital Audiobook (8/1/2012)
Paperback (12/4/2012)
Paperback (10/21/2018)
Paperback (11/24/2012)
Paperback (2/24/2009)
Paperback (9/18/1980)
Paperback (7/2/2020)
Paperback (7/2/2020)
Hardcover (12/6/2012)
Hardcover (4/3/2018)
Hardcover (5/4/2016)
Paperback (5/20/2009)
Paperback (3/24/2005)
Paperback (5/29/2008)
Hardcover, Large Print (8/18/2008)
Compact Disc (1/1/2013)
Hardcover (8/18/2008)
* Individual store prices may vary.
Description
I]n the streets of Milan... moved a people as fantastic, changeful, and dreamlike. To Leonardo least of all men could there be anything poisonous in the exotic flowers of sentiment which grew there. It was a life of brilliant sins and exquisite amusements... -from "Leonard Da Vinci" With his thoughtful sensibility and appreciation of the artistic experience, Walter Pater exerted a dramatic influence over the Aesthetics of the mid to late 19th century: a movement of creative intellectuals, from writer Oscar Wilder to painter James McNeill Whistler, who held that art should be sensual and beauty the highest ideal. Pater's "cult of beauty" also profoundly affected 20th-century arts, literary, and cultural criticism. Here, in a series of essays first reprinted in 1873 from the iconoclastic journal Fortnightly Review, Pater embraces and explores the works of Botticelli, Della Robbia, Michelangelo, Da Vinci, and others. This collection, sometimes entitled Studies in the History of the Renaissance, is criticism as beautiful as the art it considers. Also available from Cosimo Classics: Pater's Marius the Epicurean: His Sensations and Ideas. British essayist and critic WALTER HORATIO PATER (1839-94) was educated at Oxford University. He also wrote Imaginary Portraits (1887), Appreciations (1889), and the posthumously published Greek Studies (1895).