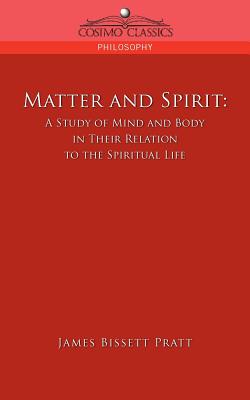 Matter and Spirit (Paperback)
A Study of Mind and Body in Their Relation to the Spiritual Life
Cosimo Classics, 9781596054981, 248pp.
Publication Date: December 13, 2005
* Individual store prices may vary.
Description
If we knew just how mind affects body and how body affects mind we should have the clew to many a philosophical riddle, and a clew that would give us much-needed guidance not only in philosophy but in many a region of practical, moral, and religious activity and experience in which our generation is groping rather blindly and is longing very eagerly for more light. -from the Preface Developed from a series of lectures Pratt delivered at Yale Divinity School in 1922, this is classic work of modern philosophy, an outspoken defense of dualism: the idea that the physical brain and the mental mind are two distinct entities. With its dramatic impact upon contemporary understandings of human consciousness, religious belief and spirituality, and even the biological evolution of sentience on the planet Earth, this is readable guide to a complex concept that underlies the modern debate between faith and reason. American philosopher JAMES BISSETT PRATT (1875-1944) was professor of philosophy at Williams College from 1905 to 1943. He is also the author of The Psychology of Religious Belief (1905), Democracy and Peace (1916), Reason in the Art of Living (1949), and Eternal Values of Religion (1950).