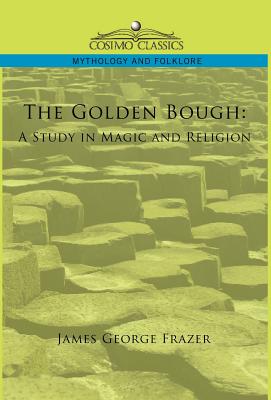 The Golden Bough (Hardcover)
A Study in Magic and Religion
Cosimo Classics, 9781596056855, 732pp.
Publication Date: December 1, 2005
Other Editions of This Title:
Paperback, Abridged (12/1/2009)
* Individual store prices may vary.
Description
The notion of a man-god, or of a human being endowed with divine or supernatural powers, belongs essentially to that earlier period of religious history in which gods and men are still viewed as beings of much the same order, and before they are divided by the impassable gulf which, to later thought, opens out between them. Strange, therefore, as may seem to us the idea of a god incarnate in human form, it has nothing very startling for early man, who sees in a man-god or a god-man only a higher degree of the same supernatural powers which he arrogates in perfect good faith to himself. -from "Chapter VII: Incarnate Human Gods" In 1890, James George Frazer began publishing The Golden Bough, his monumental study of myth, ritual, and religion, which would, by 1936, run to 13 volumes and establish him as a pioneer in the study of religion as an aspect of culture. This abridged edition, assembled in 1922, condenses this fundamental work to one readable volume that is still a source for modern anthropology, thanks to its expansive discussions ancient cultish practices and their connections to the rites of modern Christianity. In eloquent prose, Frazer discusses legends of the woods, sympathetic magic, magicians as kings, the worship of trees, the concept of the sacred marriage, the links between priestly and royal power, ritual royal sacrifices, the concept of "eating the god," the myths of Osiris, Adonis, Isis, and other ancient deities, and much more. Lovers of mythology will be enraptured by this book, which draws all of human belief under one unifying umbrella, celebrating myth and ritual as part of the basis of all human culture. Scottish anthropologist SIR JAMES GEORGE FRAZER (1854-1941) also wrote Man, God, and Immortality (1927) and Creation and Evolution in Primitive Cosmogonies (1935).