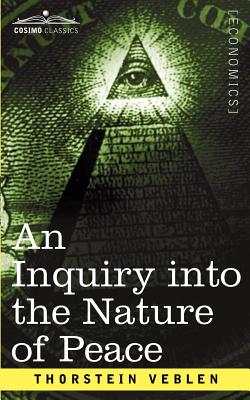 An Inquiry Into the Nature of Peace, and the Terms of Its Perpetuation (Paperback)
Cosimo Classics, 9781596057081, 384pp.
Publication Date: September 25, 2006
Other Editions of This Title:
Paperback (9/27/2008)
Paperback (7/18/2009)
Paperback (10/23/2013)
Paperback (3/30/2014)
Paperback (3/9/2010)
Paperback (2/24/2012)
Paperback (9/4/2013)
Paperback (10/7/2018)
Hardcover (3/29/2014)
Hardcover (7/18/2009)
Hardcover (11/8/2018)
Paperback (10/13/2018)
Paperback (12/17/2015)
Paperback (11/8/2018)
Hardcover (10/13/2018)
Paperback (6/26/2016)
Hardcover (8/21/2015)
Hardcover (5/19/2016)
Paperback, Large Print (10/15/2018)
* Individual store prices may vary.
Description
One of the great thinkers of the early 20th century, American economist and sociologist THORSTEIN BUNDE VEBLEN (1857-1929) is best remembered for coining the phrase "conspicuous consumption." In the waning days of World War I, he turned his expertise on a pressing issue of the day: how to create a lasting, healthy peace, and how industry might contribute to it. In this 1917 book, Veblen explores... . how the concept of patriotism can undermine efforts toward peace . how modern commerce can unify nations . why honor must be sustained by surrendering nations . how war in the 20th century is a battle between modes of government and national character . and more. ALSO FROM COSIMO: Veblen's The Vested Interests and the Common Man, The Theory of Business Enterprise, and Imperial Germany and the Industrial Revolution.