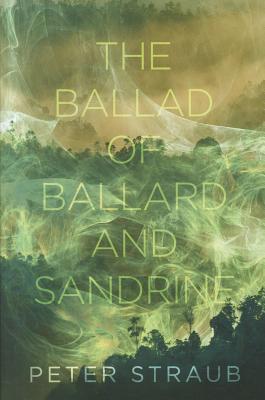 The Ballad of Ballard and Sandrine (Hardcover)
Subterranean Press, 9781596064416, 92pp.
Publication Date: December 1, 2011
* Individual store prices may vary.
Description
Meet Ballard and Sandrine, the eponymous protagonists of Peter Straub's extraordinary, deeply unsettling new novella. The two are lovers, widely separated in age but bound together by a common erotic obsession. Their story, which takes place over a period of twenty-five years, is set primarily within the various incarnations of a mysterious yacht making its endless way down the Amazon river. Their journey encompasses moments of beauty and horror, mystery and revelation, pleasure and pain, culminating in the vision of an astonishing and appalling apotheosis.
In The Ballad of Ballard and Sandrine, the author of the classic Blue Rose trilogy (Koko, Mystery, and The Throat) offers us one more glimpse behind the curtain that separates the visible world of commonplace events from an infinitely stranger world filled with wonders and enigmas, magic and terror. It is a world that only Peter Straub could have created and it burns its way indelibly into the reader's mind.
or
Not Currently Available for Direct Purchase