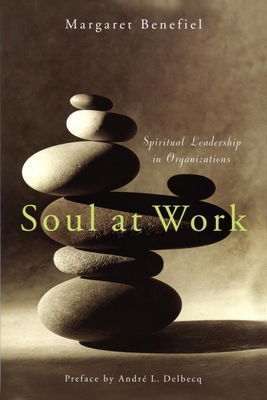 Soul at Work
Spiritual Leadership in Organizations
Paperback

* Individual store prices may vary.
Description
In the last ten years, dozens of books about spirituality and management have demonstrated the yearning for spirituality in the workplace that exists in people like Kerry Hamilton. No longer content to abide the widening chasm between their deeply-held values and the all-too-common business practices they encounter, these readers long for congruence between their values and their work. They wonder whether the days of the giants of corporate character like Johnson & Johnson, businesses who believed that integrity and profitability could co-exist, are gone for good. Are we living in a state of business and organizational entropy? Are we doomed to endless repetition of the Enron, Worldcom, and Global Crossing scandals? Must integrity and profitability now be opposed? What has happened to American business, healthcare, and non-profits in the last forty years?
Soul at Work: Spiritual Leadership in Organizations
demonstrates vividly that another way is possible, based on the contemporary restoration of the partnership between integrity and profitability.
Soul at Work
translates the core of what companies like Johnson and Johnson stood for forty years ago into contemporary forms.
Soul at Work
shows, through compelling stories of contemporary businesses, healthcare organizations, and nonprofits, how integrity, profitability, and personal and organizational transformation are all of a piece.
Seabury Books, 9781596270138, 159pp.
Publication Date: August 1, 2005