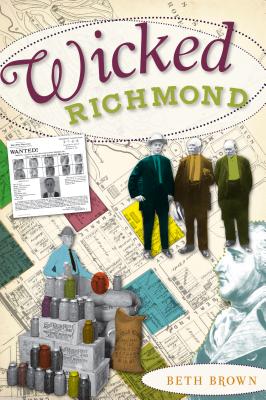 Wicked Richmond (Paperback)
History Press (SC), 9781596298699, 109pp.
Publication Date: September 24, 2010
* Individual store prices may vary.
Description
Home to many of the nation's original founders and statesmen, Richmond has a history that runs as deep as America itself. Yet within these depths lies something darker. For despite its illustrious reputation, Richmond has a sordid streak. Venture through the city's colorful history of vice, intrigue and subterfuge with author Beth Brown as she traces the scandalous stories that pepper Richmond's past. From colonial founding to the Prohibition era and beyond, Wicked Richmond presents a comprehensive look at the city's murky history. Whether it's tales of Civil War espionage, Spanish pirates captured off the Virginia coast and brought to justice in Richmond, rumrunners peddling liquor during Prohibition or the misadventures of upper-crust colonial families, Wicked Richmond captures the spirit of debauchery that runs through this historic city's past.