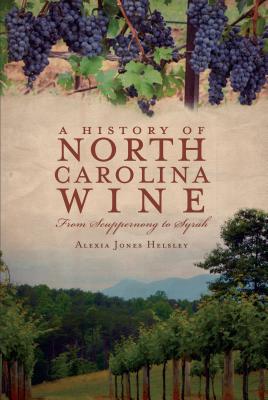 A History of North Carolina Wines: From Scuppernong to Syrah (Paperback)
From Scuppernong to Syrah
History Press (SC), 9781596299528, 126pp.
Publication Date: July 16, 2010
Description
Take a journey through the long and exciting history of North Carolina grapes and vines. The state's native grapes grew with a wild abandon that uniformly impressed early explorers. Wine production, however, is another story--one with peaks and valleys and switchbacks. Alexia Jones Helsley recounts a tale of promise that was long unfulfilled, of disappointments and success and of competing visions and grapes. These pages speak to those intrigued by the romance of the native muscadines, appreciative of the complex varieties of North Carolina wine and fascinated by the enduring drama of human beings and their dreams. In the Old North State, the highly acclaimed vineyards of today have deep roots in the state's past.
Advertisement