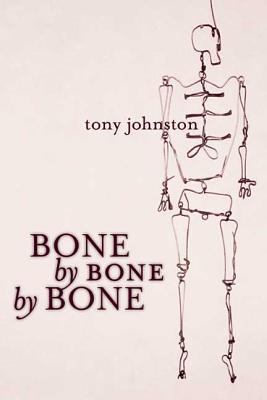 Bone by Bone by Bone (Hardcover)
Roaring Brook Press, 9781596431133, 184pp.
Publication Date: August 7, 2007
Description
FRIENDSHIP BETWEEN WHITE AND BLACK in 1950s Tennessee. Tony Johnston draws on her own childhood memories to limn a portrait of a sensitive and compassionate boy fighting for a friendship his father forbids.
David's daddy is determined that his son will grow up to be a doctor like himself. David studies the human bones, and secretly teaches them in turn to his black friend, Malcolm. In a rage, Dr. Church forbids Malcolm to ever enter their home--and threatens to kill him if he does. David tries to change his daddy's mind. but when Malcolm crosses the line, Dr. Church grabs his shotgun.
About the Author
Tony Johnston, author of Any Small Goodness, grew up in the South and now lives in San Marino, California. Bone by Bone by Bone is her first book for Roaring Brook Press.
Praise For Bone by Bone by Bone…
Publishers Weekly Starred Review Johnston (The Ghost of Nicholas Greebe), well known for her witty picture books, writes a compelling, sometimes harrowing coming-of-age story that explores racial tensions in small-town Tennessee during the early '50s. All his life, motherless David and the others in his family have longed to please his father, a doctor capable of such charm that "he could coax radishes to becoming roses on their way up through the soil." But David can't escape his father's hatred of "Negroes," in David's language, especially when his father bans his best friend from the house with a serious threat: "You ever let that nigger in, by God, I'll shoot him." Without drawing attention to itself or slowing readers down, the prose gracefully incorporates rich imagery ("It was an afternoon in January, and cold. The leaves on the oaks were brown and damp from the fog that crept along the ground, a cold live thing"), its delicacy sharpening the brutalities David witnesses as he grows from age nine to 13. Johnston expertly builds tension as a series of chilling events awakens David to the full horrors of his father's—and his neighbors'—actions. This novel stands well above others on the same topic for its author's refusal to sacrifice the humanity of any of her characters and her dedication to the complexity of their relationships. Ages 12-up. (Aug.)
Advertisement