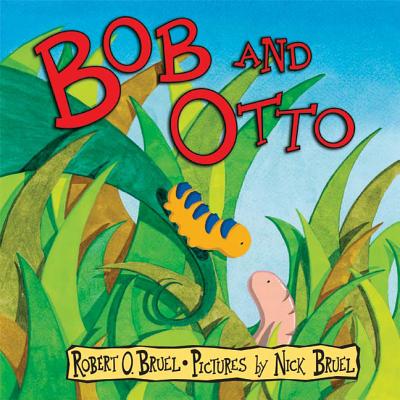 Bob and Otto (Hardcover)
Roaring Brook Press, 9781596432031, 32pp.
Publication Date: April 3, 2007
Description
Bob and Otto do best-friend kinds of things together--eating leaves, digging, playing--until the day Bob decides to climb a tree, simply because . . . he has to. When the two meet again, Otto is still the same dirt-loving earthworm, but Bob has done the unthinkable: grown wings. Friendship overcomes all else in this sweet and funny story, because no matter what happens, ." . . friends are important.
About the Author
Nick Bruel is the author and illustrator of New York Times bestseller Boing! and the Bad Kitty books, among others. He is a freelance illustrator and cartoonist, and during his down time, he collects PEZ dispensers and grows tomatoes in the backyard. He lives in Tarrytown, NY with his wife Carina and their lovely cat Esmerelda.
Praise For Bob and Otto…
"Delightful ... An accessible introduction to the processes of nature, as well as a fitting tribute to enduring friendship."
--Publishers Weekly "Illustrated and published posthumously by Robert's son, Nick, this is a charming tribute to friendship and the stories all parents tell their children."
--Kirkus Reviews "Bright, vibrant illustrations on full spreads enhance the satisfying story."
--School Library Journal "Cocoonlike, the nature lesson is wrapped inside a friendship story."
--Booklist
Advertisement