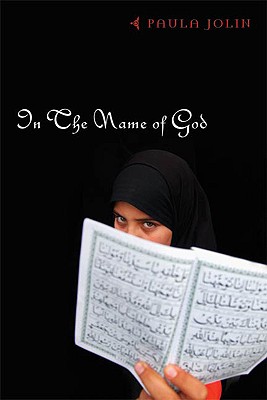 In the Name of God (Hardcover)
Roaring Brook Press, 9781596432116, 208pp.
Publication Date: April 3, 2007
* Individual store prices may vary.
or
Not Currently Available for Direct Purchase
Description
Seventeen year-old Nadia is an excellent student, daughter and sister, and above all wants to be the best Muslim she can be. But she's conflicted about her Westernized peers, the economic, social and political struggles of her country, and the war raging in Iraq. When her cousin is arrested by the authorities for speaking out, Nadia finds herself drawn into the world of Islamic fundamentalism, contemplating making the ultimate sacrifice to take a stand for her people and her religion. A striking debut, IN THE NAME OF GOD is an enlightening and nuanced story about life in the Middle East.
About the Author
Paula Jolin spent most of the last decade living and working in the Middle East. She has a masters degree in Islamic Studies and has written a number of articles about Islam and the Arab world that have appeared in national children's magazines. She lives in North Carolina with her husband and two children. This is her first novel.
Praise For In the Name of God…
"The taut, suspenseful plot builds to a riveting climax. . . . Jolin does more than put a face on Middle East teens; she breathes life into each of her well-drawn characters and their complicated world. Nadia's story reminds us that some truths are best expressed by fiction."—Kirkus Reviews, Starred Review
". . . a groundbreaking story . . . Writing with compassion and sensitivity, Jolin shows the volatile mix of vulnerabilities, passions, anger, fear, yearning and devotion that pulls Nadia toward her shocking choices, which culminate in a heart-stopping ending. . . . an essential starting place for teens to examine their own views about Western culture, the Middle East, the division of church and state, terrorism, and how fear and hate, faith and love affect everything."—Booklist, Boxed Review
". . . a convincing picture of life in present-day Damascus, and the suspense will keep readers engaged."—School Library Journal
"Jolin's powerful and timely first novel transports readers to present-day Syria and explores how the hatred that young people feel towards Americans seem to fuel their willingness to become suicide bombers."—Publishers Weekly
Advertisement