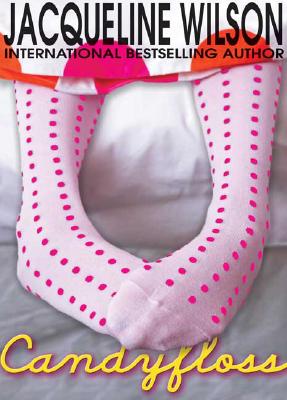 Candyfloss (Hardcover)
Roaring Brook Press, 9781596432413, 352pp.
Publication Date: September 4, 2007
* Individual store prices may vary.
or
Not Currently Available for Direct Purchase
Description
CHOOSING BETWEEN PARENTS AND FRIENDS Candyfloss is the perfect introduction to jacqueline Wilson. When Floss's mother and stepfather announce they are moving to Australia for six months, Floss has to decide whether to go with them or stay home with Dad--inept, but loving and always lots of fun. And how will her choice affect her friendship with her popular but not-so-loyal best friend, Rhiannon? About girls everywhere, for girls everywhere, Candyfloss speaks in universals: it's about friendship, family, and growing up in a complicated world. Like all Wilson's novels, it has an honesty and cheerful integrity that offers a real alternative to the materialistic values of so much fiction aimed at girls.
About the Author
Jacqueline Wilson is the 2005-2007 British Children's Laureate. She is the author of more than 80 books, which have been translated into 30 languages and sold more than 20 million copies. She lives in London.
Praise For Candyfloss…
School Library Journal Gr 4-7–Flossie's mom is remarried and has a prosperous life with her husband and baby. Flossie's dad, however, is close to 40 and hasn't gotten it together. Overweight, depressed, and financially hard up, he is his own worst enemy. When Flossie's mom and stepdad move to Sydney for six months, Flossie convinces her mother to let her stay with her loving but inept father in London. Her life changes drastically when she starts going to school looking unkempt and smelling of her father's greasy-spoon café. She loses her superficial and status-conscious friends, but makes friends with Susan, whose background is more like hers. After numerous trials that end in near homelessness, Flossie's father finally puts the divorce behind him. When he encounters Rose, a fortune-teller and cotton-candy maker with a traveling carnival, he's met his true match. Flossie is a likable character who discovers the meaning of true friendship, suffers hardship with aplomb, and learns some important life lessons along the way. Readers will cheer her on and feel satisfaction when she sees her ex-best friend for the bully and snob that she is.–Catherine Ensley, Latah County Free Library District, Moscow, ID
Advertisement