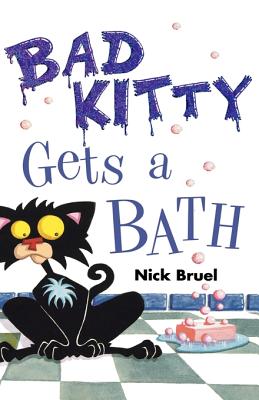 Bad Kitty Gets a Bath (Hardcover)
Roaring Brook Press, 9781596433410, 125pp.
Publication Date: August 19, 2008
Fall 2008 Kids' List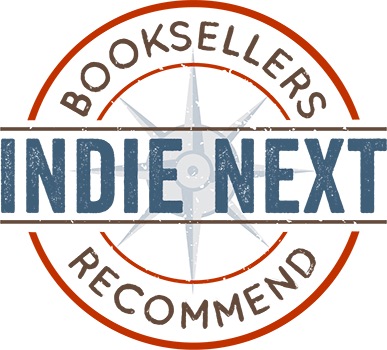 "As every cat owner knows, giving kitty a bath generally isn't a problem, right? This wildly funny illustrated chapter book will have readers of all ages rolling with laughter! Bruel details his steps for giving his beloved Kitty a proper bath -- if only Kitty can be found! Includes cat-sound interpretations and a glossary every cat-lover will appreciate."
— Tish Gayle, The Blue Marble Bookstore, Fort Thomas, KY
View the List
Description
BAD KITTY IS BACK (AND BADDER THAN EVER )
when she is forced to take a bath in this hysterical new illustrated how-to for young readers. The following are some items you will need for Kitty's bath: one bathtub, plenty of water, dry towels, a suit of armor, a letter to your loved ones, clean underwear (because stressful situations can cause "accidents"), an ambulance in your driveway with the engine running, and, oh, yeah, you'll also need Kitty but good luck with that Since its publication in 2005, BAD KITTY has captured the hearts of cat lovers and haters alike. This time Kitty is at her worst in this riotous how-to guide filled with bad smells, cautionary tales of horror, and hopefully by the end some soap. The funniest of any of Kitty's adventures, though don't tell her that.
About the Author
Nick Bruel is the author and illustrator of New York Times bestseller Boing! and the Bad Kitty books, among others. He is a freelance illustrator and cartoonist, and during his down time, he collects PEZ dispensers and grows tomatoes in the backyard. He lives in Tarrytown, NY with his wife Carina and their lovely cat Esmerelda.
Praise For Bad Kitty Gets a Bath…
"Bad Kitty ... proves once again she's a force to be reckoned with."
--Kirkus Reviews "Anyone who loves (or hates) cats will get a good chuckle from this book: children and adults alike."
--Children's Literature "Bruel's zany illustrations incorporate numerous perspectives that heighten the humor."
--School Library Journal "A tubful of fun."
--Cape Cod Times "Cat lovers of all ages will want to pounce on this book."
--RealVail
Advertisement