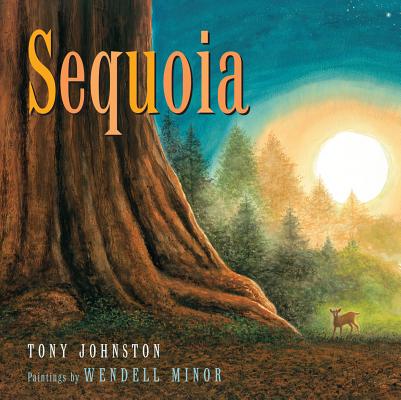 Sequoia (Hardcover)
Roaring Brook Press, 9781596437272, 32pp.
Publication Date: September 23, 2014
Description
Standing tall above the tree line, Sequoia stretches his ancient arms and gathers clouds to him. He watches as days, seasons, years pass by. His branches are home to owls and choirs of frogs. Beneath his broad canopy, a world grows.
This is his story. Through controlled verse and luscious illustration, Tony Johnston and Wendell Minor do justice to the enormous figure of the sequoia tree. A Neal Porter Book
About the Author
Tony Johnston has written many award-winning books for young readers, including Bone By Bone By Bone (Roaring Brook Press). Since her youth she has been devoted to nature. Mrs. Johnston has a ranch in California, where evenings she sits on the porch and gathers sunsets to her.Wendell Minor is the illustrator of over fifty children's books including The Last Train (Roaring Brook Press, 2010). His interest in nature and the environment has taken him from the east coast to the west coast and everywhere in between, most recently the majestic sequoias in this book.
Advertisement