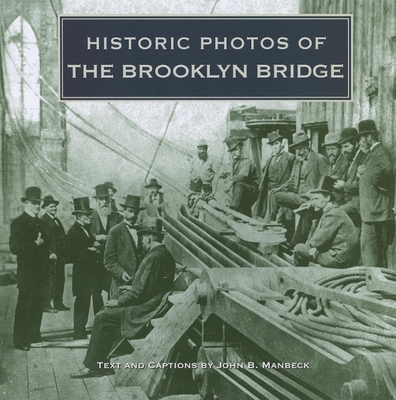 Historic Photos of the Brooklyn Bridge (Hardcover)
Turner, 9781596525252, 206pp.
Publication Date: September 1, 2009
* Individual store prices may vary.
Description
The Brooklyn Bridge resounds throughout popular culture as an iconic image. Yet its creation was fraught with turmoil. Working with the relatively untested theory of suspension, John Roebling designed a suspension bridge modeled after his Cincinnati-Covington Bridge, but he died before construction even began. His son Washington then accepted the challenge--only to end up paralyzed while working on the bridge. However, with his strong-willed perseverance and help from his wife, he drove the project through to completion. As the only bridge connecting Brooklyn and Manhattan at the time, the Brooklyn Bridge carried half a million people daily. The photographs in Historic Photos of the Brooklyn Bridge illustrate not only those traveling the bridge but also the hurdles that over 1,000 American and immigrant workers endured to build this magnificent symbol. Today, admirers from around the world gather on its historical walkway to gaze, admire, and pay homage to the majesty of the Brooklyn Bridge, "the Eighth Wonder of the Modern World.