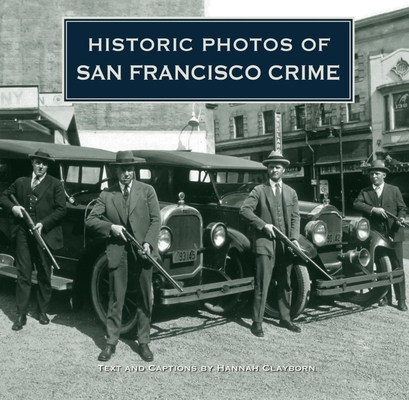 Historic Photos of San Francisco Crime (Hardcover)
Turner, 9781596525344, 205pp.
Publication Date: November 1, 2009
* Individual store prices may vary.
Description
Long after the gold rush had faded into history, San Francisco was still earning its title as the capital of the Wild, Wild West. Beneath its cosmopolitan, urbane veneer, the city at the dawn of the twentieth century still seethed with crime. Raucous crowds still gathered at the Old Barbary Coast dives and dance halls, hangouts for thieves and prostitutes, and by 1906, San Francisco's elected officials had embarked on a spree of corruption that would eventually result in grand jury indictments, a kidnapping, bombings, and at least one murder. With over 200 high-quality images, Historic Photos of San Francisco Crime sifts through the city's misdeeds, murder, and mayhem, from the tongs and hatchet men of Old Chinatown to civil disobedience and protests at City Hall in the 1960s. The Preparedness Day Bombing of 1916, the trials of Roscoe "Fatty" Arbuckle for murder of Hollywood starlet Virginia Rappe, the lynching of the Howard Street Gang, the lethal Longshoremen's strike and street riots of 1934, and the 1946 "Battle of Alcatraz" are just a few of the stops along the route of this riveting tour of San Francisco's underworld.