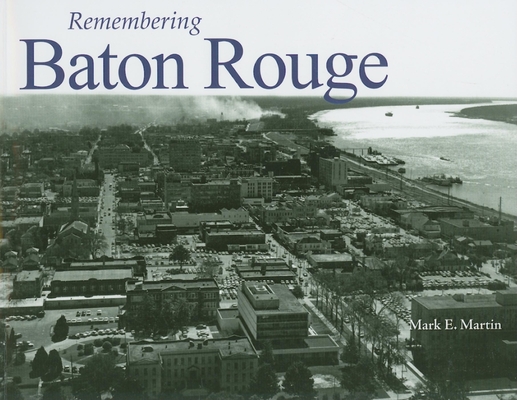 Remembering Baton Rouge (Paperback)
Turner, 9781596526945, 134pp.
Publication Date: September 28, 2010
* Individual store prices may vary.
Description
With a history tied to the Mississippi River, Baton Rouge grew from its colonial past as a military outpost favored in turn by the French, English, and Spanish, into an American city of modern industry and rich diversity. Through the years, the people of Baton Rouge have weathered travails while developing a unique culture and city. Baton Rouge experienced occupation during the Civil War, the destruction by fire and reconstruction of the state capitol, catastrophic flooding, and political and civil conflict--but also benefited from the economic impact of a growing port, the historic arrivals of Louisiana State University and Southern University, and the joyful rituals of Saturday football and the Washington's Birthday Firemen's Parade. With a selection of fine historic images from his best-selling book Historic Photos of Baton Rouge, Mark E. Martin provides a valuable and revealing historical retrospective on the growth and development of Baton Rouge. Telling the city's story in words and vivid black-and-white photographs, Remembering Baton Rouge documents 100-plus years in the life of the "Red Stick" as only the camera can capture it--one engaging image at a time.