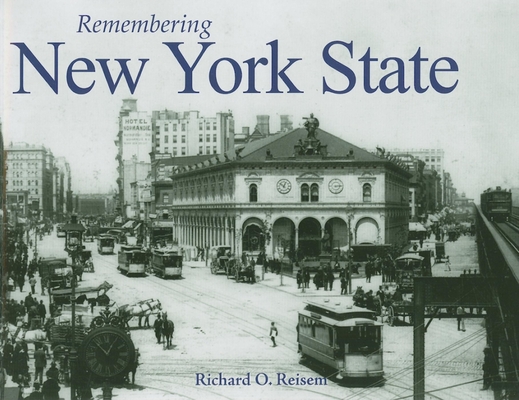 Remembering New York State (Paperback)
Turner, 9781596527188, 134pp.
Publication Date: November 24, 2010
* Individual store prices may vary.
Description
New York was born from a Dutch colony, grew up with English settlement, achieved independence at adolescence, and realized an adulthood of wealth and power after building the longest canal in the world. With the development of photography, the myriad experiences of New York State were recorded. With a selection of fine historic images from his best-selling book Historic Photos of New York State, Richard O. Reisem provides a valuable and revealing historical retrospective on the growth and development of New York State. With more than 125 fascinating images from the past, Remembering New York State covers nearly a hundred years of New York State history. It starts with a daguerreotype of a doomed man clinging to a jammed log near the brink of Niagara Falls and ends with a construction worker atop the Empire State Building in 1930. In between there is a kaleidoscopic review of New York State's incredibly diverse and captivating history. It is rare to see a collection of historic images of such breadth and high quality. All of the photos are accompanied by informative text to enhance the experience.