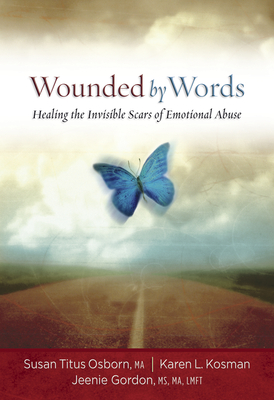 Wounded by Words: Healing the Invisible Scars of Emotional Abuse (Paperback)
Healing the Invisible Scars of Emotional Abuse
New Hope Publishers (AL), 9781596690493, 222pp.
Publication Date: January 7, 2008
* Individual store prices may vary.
or
Not Currently Available for Direct Purchase
Description
On a Sunday morning, as a family prepares for worship, a silent epidemic is at work. Late again, family members exchange words of frustration. The silent epidemic is no longer silent, as the sharp, penetrating edge of careless words pierce the hearts of loved ones. Could this pastoral illustration--often used to remind us to prepare our hearts for worship--be an example of something much more severe at work in the lives of believers? Could it be a sign of verbal abuse, a growing and silent epidemic in the body of Christ? In Wounded by Words, the authors explore how emotional abusers isolate, disorient, and indoctrinate their victims and how their unkind words leave lasting scars. Sharing stories of people from the Bible and from contemporary life who have suffered verbal abuse, the authors offer tested, scriptural advice for breaking the cycle. Readers will learn how to recognize the signs of verbal or emotional abuse and change abusive patterns. Readers who feel rejected and worthless because of the abusive words of a parent, spouse, intimate partner, or other person will rediscover hope. Through the study of God's Word, prayer, and advice from a counselor, readers will see their distorted self-images begin to change, as hope and faith are renewed. Words are powerful. Wounded by Words offers needed words of encouragement and inspiration for those who feel crushed.

Advertisement