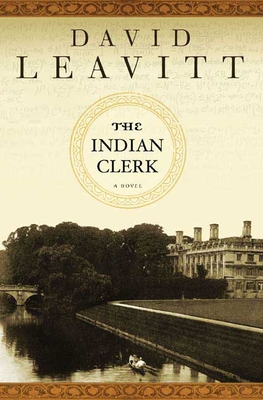 The Indian Clerk (Hardcover)
Bloomsbury USA, 9781596910409, 496pp.
Publication Date: September 4, 2007
Other Editions of This Title:
Paperback (9/16/2008)
* Individual store prices may vary.
Description
The brilliant new novel from one of our most respected writers his most ambitious and accessible to date.
On a January morning in 1913, G. H. Hardy eccentric, charismatic and, at thirty-seven, already considered the greatest British mathematician of his age receives in the mail a mysterious envelope covered with Indian stamps. Inside he finds a rambling letter from a self-professed mathematical genius who claims to be on the brink of solving the most important unsolved mathematical problem of all time. Some of his Cambridge colleagues dismiss the letter as a hoax, but Hardy becomes convinced that the Indian clerk who has written it Srinivasa Ramanujan deserves to be taken seriously. Aided by his collaborator, Littlewood, and a young don named Neville who is about to depart for Madras with his wife, Alice, he determines to learn more about the mysterious Ramanujan and, if possible, persuade him to come to Cambridge. It is a decision that will profoundly affect not only his own life, and that of his friends, but the entire history of mathematics.
Based on the remarkable true story of the strange and ultimately tragic relationship between an esteemed British mathematician and an unknown and unschooled mathematical genius, and populated with such luminaries such as D. H. Lawrence, Bertrand Russell, and Ludwig Wittgenstein, "The Indian Clerk" takes this extraordinary slice of history and transforms it into an emotional and spell-binding story about the fragility of human connection and our need to find order in the world.
About the Author
David Leavitt is the author of several novels, including "The Body of Jonah Boyd," "While England Sleeps," and "Equal Affections." A recipient of fellowships from both the John Simon Guggenheim Foundation and the National Endowment for the Arts, he teaches at the University of Florida in Gainesville.
Praise For The Indian Clerk…
"Mathematics and its paradoxes provide a deep vein of metaphor that Leavitt uses to superb effect, demonstrating how the most meaningful relationships can defy both logic and imagination." -- The New Yorker
"Leavitt, a fine writer, has captured not just the complex nature of their partnership, but also a sense of the context: In his telling, England at the turn of the 20th century fits the phrase he uses to describe a particular boarding house, as "a room grown stale from its own protection." But beneath the surface of this story lurk issues that feel as fresh as today's news. Most importantly, the novel addresses the clash of cultures as Britain's empire-building came home to roost. "--Seattle Times
"Ambitious, meaty, extensively researched…[a] richly layered, rueful portrait...Leavitt has tapped into marvelous material...stimulating and refreshingly original." -- San Francisco Chronicle
"This novel is brilliant. It is a beautiful and creative work that manages to portray a melange of the literary, historical, romantic and academic, with breathtaking prose and deeply nuanced characters."--Pittsburg Post-Gazette
"Fascinating...Leavitt makes the math of prime numbers surprisingly palatable. But we learn more about the complexities of love and work, and their interaction. In Hardy, Leavitt has created a rich character for the reader to care about." -- Boston Globe
"[E]rudite and well researched, and Leavitt writes about pure mathematics in a way that won't utterly baffle those of us who didn't get beyond pre-calculus in high school ." --Christian Science Monitor
"In the most common type of historical novel, invented characters inhabit a real place at a particular point in time...The second type, rarer in so-called literary fiction, is a novel about people who really existed, recreated by an author who plays with the facts, and especially the intriguing lacunae, of their lives. "The Indian Clerk," David Leavitt's richly imagined seventh novel, is such a book, and for several reasons Leavitt is brave to attempt it...Leavitt's porttrait of Hardy is a remarkable achievement...Leavitt has been praised and condemned for the explicit sex in his fiction, but it is his candid exploration of class that sets him apart from most American writers...It's usually not possible to know real people as well as writers can know fictional characters, and it's to Leavitt's enormous credit that he makes these historical personages so vividly complex...Leavitt has a passion to inhabit the past, a particular novelistic impulse that goes beyond simple 'animation' of history. The research that went into 'The Indian Clerk' is impressive...reading it offers the pleasure of escape into another world, along with the nagging feeling of familiarity that characterizes the best historical fiction." —New York Times Book Review
"[I]ntelligent, ambitious." —Washington Post Book World
"This is a daring novel in a most unusual way. It is as if David Leavitt had challenged himself to novelize the subject most inimical to fiction, and when the eureka moment arrived, it was a vision of -- mathematics!" —Los Angeles Times Book Review
"Excellent…highly recommended." —Library Journal, starred review
"A profoundly moving tale that illuminates the agony of repressed feelings and the thrill of intellectual discovery. Think Remains of the Day meets Good Will Hunting."—Entertainment Weekly
"Leavitt's copiously researched new novel focuses on a relatively narrow world that he nevertheless illuminates into its deepest recesses...Leavitt explores the legend that grew up around Ramanujan, finds what is real in the myth that shrouded his actual being, and in the process reaches impressive heights of understanding the psyche of the intellectual as well as those who seek company with the brilliant-minded."—Booklist
"The certainty attributed to mathematics is richly contrasted to the uncertainty of human relationships in Leavitt's unusual and absorbing eighth novel...impressively researched, insistently readable and keenly sensitive...easily Leavitt's best—and a heartening indication that [Leavitt] has reached a new level of artistic maturity."—Kirkus
"Ambitious, erudite and well-sourced."—Publishers Weekly
"Thanks for sending the new David Leavitt. I think its the best book he's written in years. I know almost nothing about mathematics and that doesn't get in the way of the sheer reading pleasure the book has given me for the last week and a half. Merci."—Steve Fischer, Executive Director, NEBA
"A loving exploration of one of the greatest collaborations of the past century, THE INDIAN CLERK is a novel that brilliantly orchestrates questions of colonialism, sexual identity and the nature of genius."--Manil Suri, author of The Death of Vishnu
or
Not Currently Available for Direct Purchase