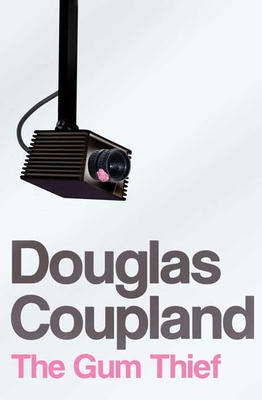 The Gum Thief (Hardcover)
Bloomsbury USA, 9781596911062, 288pp.
Publication Date: October 2, 2007
* Individual store prices may vary.
or
Not Currently Available for Direct Purchase
Description
The first and only story of love and looming apocalypse set in the aisles of an office supply superstore.
In Douglas Coupland's ingenious new novel sort of a "Clerks" meets "Who's Afraid of Virginia Woolf" we meet Roger, a divorced, middle-aged "aisles associate" at Staples, condemned to restocking reams of 20-lb. bond paper for the rest of his life. And Roger's co-worker Bethany, in her early twenties and at the end of her Goth phase, who is looking at fifty more years of sorting the red pens from the blue in aisle 6.
One day, Bethany discovers Roger's notebook in the staff room. When she opens it up, she discovers that this old guy she's never considered as quite human is writing mock diary entries pretending to be her: and, spookily, he is getting her right.
These two retail workers then strike up an extraordinary epistolary relationship. Watch as their lives unfold alongside Roger's work-in-progress, the oddly titled "Glove Pond," a Cheever-era novella gone horribly, horribly wrong. Through a complex layering of narratives, "The Gum Thief" reveals the comedy, loneliness, and strange comforts of contemporary life.
Coupland electrifies us on every page of this witty, wise, and unforgettable novel. Love, death and eternal friendship can all transpire where we least expect them and even after tragedy seems to have wiped your human slate clean, stories can slowly rebuild you.
About the Author
Douglas Coupland is a novelist who also works in visual arts and theater. His novels include Generation X, All Families Are Psychotic, Hey Nostradamus!, Eleanor Rigby, and JPod. He lives and works in Vancouver, Canada.
Praise For The Gum Thief…
"Coupland shines, the story is humorous, frenetic, focused and curiously affecting."—Publishers Weekly (starred review)
"Mr. Coupland remains a funny novelist, but he has become a poignant one as well."—Kyle Smith, Wall Street Journal
"[Roger and Bethany are] two of the most engaging fictional characters I've met in some time...The Gum Thief is also a novel that might (or might not) make you think about YouTube, retail work, and buttering toast in a whole new way. This book doesn't offer easy answers. Having new people in your life won't erase the mistakes you've made or automatically give you a better future. But it does show, compellingly, that connection, compassion, and love are possible almost anywhere - even in aisle 5-North surrounded by Sharpies."—Kevin O'Kelly, Boston Globe
"Coupland turns out an honest and LOL funny book."—People Special
"Wait for an insomnia jag, and then read Coupland's latest in one long, solitary night. A 43-year-old sad-sack drunk leaves his blistering diary, including a manuscript riffing on Who's Afraid of Virginia Woolf?, in the break room at Staples; his twentysomething Goth co-worker stumbles upon it and starts writing letters to him. These wildly differing perspectives merge beautifully into one cohesive look at loneliness and despair. Yes, Coupland is dark and cutting about our fluorescent-lit times, but there's also a real underlayer of gratitude here, for the hand that can reach down and unite with you in the darkness. A-."—Karen Valby, Entertainment Weekly
Advertisement