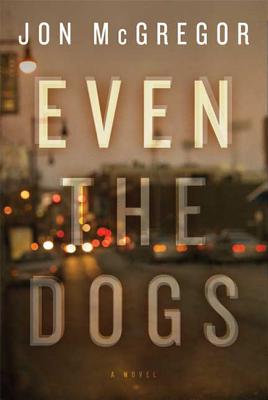 Even the Dogs (Paperback)
A Novel
Bloomsbury USA, 9781596913486, 208pp.
Publication Date: February 20, 2010
Other Editions of This Title:
Paperback (5/12/2020)
* Individual store prices may vary.
Description
On a cold, quiet day between Christmas and the New Year, a man's body is found in an abandoned apartment. His friends look on, but they're dead, too. Their bodies found in squats and sheds and alleyways across the city. Victims of a bad batch of heroin, they're in the shadows, a chorus keeping vigil as the hours pass, paying their own particular homage as their friend's body is taken away, examined, investigated, and cremated.
All of their stories are laid out piece by broken piece through a series of fractured narratives. We meet Robert, the deceased, the only alcoholic in a sprawling group of junkies; Danny, just back from uncomfortable holidays with family, who discovers the body and futiley searches for his other friends to share the news of Robert's death; Laura, Robert's daughter, who stumbles into the junky's life when she moves in with her father after years apart; Heather, who has her own place for the first time since she was a teenager; Mike, the Falklands War vet; and all the others.
Theirs are stories of lives fallen through the cracks, hopes flaring and dying, love overwhelmed by a stronger need, and the havoc wrought by drugs, distress, and the disregard of the wider world. These invisible people live in a parallel reality, out of reach of basic creature comforts, like food and shelter. In their sudden deaths, it becomes clear, they are treated with more respect than they ever were in their short lives.
Intense, exhilarating, and shot through with hope and fury, Even the Dogs is an intimate exploration of life at the edges of society--littered with love, loss, despair, and a half-glimpse of redemption.
About the Author
Jon McGregor is the author of the critically acclaimed If Nobody Speaks of Remarkable Things, So Many Ways to Begin and Even the Dogs. He is the winner of the International IMPAC Dublin Literary Award, the Betty Trask Prize and the Somerset Maugham Award, and has been twice longlisted for the Man Booker Prize. He was runner-up for the BBC National Short Story Award in both 2010 and 2011, with 'If It Keeps on Raining' and 'Wires' respectively. He was born in Bermuda in 1976. He grew up in Norfolk and now lives in Nottingham.
www.jonmcgregor.com
@jon_mcgregor
Praise For Even the Dogs: A Novel…
"As a novel about the consequences of addiction--particularly heroin addiction--'Even the Dogs' is harrowing. It details the physical, psychological, social and environmental damage, and portrays the all-consuming nature of the life...Using ghosts as narrators gives the book a haunting overtone. It lends resonance even to a simple observation like 'We see things differently now.' And it lets McGregor write with a gritty omniscience." —New York Times Book Review
"Ambitious, haunting… thought-provoking." —Boston Globe
"A rare combination of profound empathy and wonderful writing." —Mark Haddon, author of The Curious Incident of the Dog in the Night-Time
"Those who enjoyed Hubert Selby Jr.'s "Requiem for a Dream" will value the style and the subject matter." —Library Journal
"McGregor succeeds in paying homage to the dispossessed and the hopeless, who live and die on the margins of society." —Booklist
"McGregor puts the reader into the minds of this interconnected web of people bent on various journeys of self-destruction. He constructs a powerful, disjointed narrative about dependency that is nearly impossible to put down, though it's not easy reading." —PopMatters
or
Not Currently Available for Direct Purchase