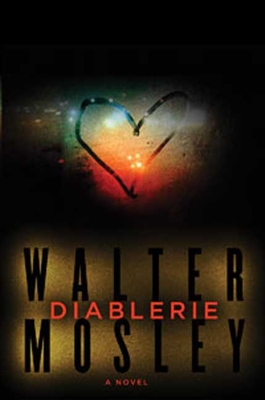 Diablerie (Hardcover)
Bloomsbury USA, 9781596913974, 192pp.
Publication Date: December 26, 2007
* Individual store prices may vary.
or
Not Currently Available for Direct Purchase
Description
In this icy noir from a master of American fiction, the darkest secrets are the ones we keep hidden from ourselves.
Ben Dibbuk has a good job, an accomplished wife, a bright college-age daughter, and a patient young mistress. Even as he goes through the motions of everyday life, however, inside he feels nothing. The explanation for this emotional void lies in the years he spent as a blacked-out drunk before pulling his life together years in which he knows he committed acts he doesn't remember. Then a woman from his past turns up at a gala for his wife's new gig at a magazine called "Diablerie "and makes it clear that she remembers something he doesn't. Their encounter sets wheels in motion that will propel Dibbuk toward new knowledge, and perhaps the chance to feel again. With the same erotic force as "Killing Johnny Fry," but grounded in a far darker vision of human nature, "Diablerie "is a transfixing new novel from one of our most powerful writers.
About the Author
Walter Mosley is one of the most versatile and admired writers in America today. He is the author of more than twenty-eight critically acclaimed books, including the major bestselling mystery series featuring Easy Rawlins. His work has been translated into twenty-one languages and includes literary fiction, science fiction, political monographs, and a young adult novel. His short fiction has been widely published, and his nonfiction has appeared in the New York Times magazine and the Nation, among other publications. He is the winner of numerous awards, including an O. Henry Award, a Grammy, and the PEN American Center's Lifetime Achievement Award. He lives in New York City.
Praise For Diablerie…
"The talented and uncompromising Walter Mosley has earned the right to write whatever he pleases..."--Washington Post
"DIABLERIE...shows a writer still interested in pushing his considerable talents, unbound by genre or commercial expectations."--Boston Globe
"[Mosley] is...a fearless boundary pusher. His latest is a cold, dark vision….as Mosley ratchets up the tension, it's hard to look away -- or stop reading."--San Diego Union Tribune
"Mosley's latest focuses on big issues—identity, race, class, love, sex, guilt, alcoholism—with a composed, terrifying clarity."--Entertainment Weekly (A-)
"This bitter little book's near blanket indictment of human nature is sure to delight the misanthropes on your holiday shopping list."-Washington Post
"This is Mosley at his deepest and best, scratching away the faces we wear to reveal the person behind the masks."--Publishers Weekly (Starred)
"Provocative, haunting, satisfyingly inconclusive work from a storyteller of formidable gifts and boundless ambition."--Kirkus
"Mosley is a true original….[his] clipped prose is becoming more idiosyncratic, and his story lines are, too: Dibbuk's tale is a strange mix of psychology, criminology, and sexuality.Where in earlier novels Mosley championed stalwart, nurturing men (while giving them violent alter egos), lately he writes about men who yearn to dominate women sexually and whose primal instincts must be honored….give him credit for continuing to take chances and confound expectations."--Booklist
Advertisement