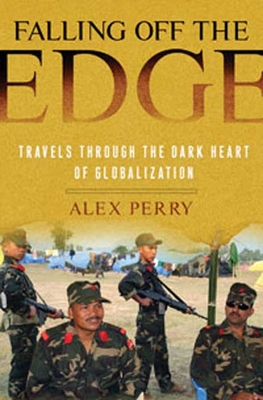 Falling Off the Edge: Travels Through the Dark Heart of Globalization (Hardcover)
Travels Through the Dark Heart of Globalization
Bloomsbury Press, 9781596915268, 352pp.
Publication Date: November 11, 2008
* Individual store prices may vary.
or
Not Currently Available for Direct Purchase
Description
If the world is flat, as the prophets of globalization proclaim, then what happens on the underside? Alex Perry answers with this eye-opening journey through the planet's most dangerous hotspots
Since the fall of the Berlin Wall, international corporations, governments and Western pundits have embraced the idea of a global village: a shrinking, booming world in which everyone benefits. But what if the coming boom is an explosion?
Alex Perry, award-winning TIME correspondent, travels from the South China Sea to the highlands of Afghanistan to the Sahara and observes globalization on the ground, instead of from the executive suite.
Perry takes readers to Shenzen, China's boom city where sweatshops pay under-age workers less than $4 a day; and to Bombay, where the gap between rich and poor means million-dollar apartments overlook million-people slums. He shares a beer with Southeast Asian pirates who prey on the world's busiest shipping artery. And he puts us in the middle of a firefight between American Special Forces and the Taliban.
He shows that for every winner in our brave new world, there are tens of thousands of losers. And be they Chinese army veterans, Indian Maoist rebels or the Somali branch of al Qaeda, they are very, very angry.
Falling Off the Edge is a tour de force of frontline reporting, which reveals with alarming clarity that globalization, far from a planetary panacea, starts wars.
About the Author
Alex Perry is Time's Africa Bureau Chief, based in Cape Town. From 2002 to 2006, he was South Asia bureau chief, based in New Delhi, and covering locations from Afghanistan to Burma. He has won several journalism awards, and his report from the battle at Mazar-i-Sharif in Afghanistan was featured in The Best American Magazine Writing 2002.
Advertisement