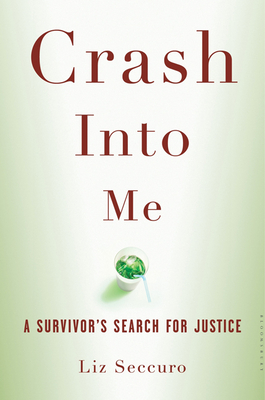 Crash Into Me: A Survivor's Search for Justice (Hardcover)
A Survivor's Search for Justice
Bloomsbury Publishing PLC, 9781596915855, 247pp.
Publication Date: January 4, 2011
* Individual store prices may vary.
or
Not Currently Available for Direct Purchase
Description
In September 2005, Liz Seccuro's world turned upside down when she received an apology letter from the man who had raped her twenty-two years earlier. The rape, which occurred when she was a seventeen-year-old freshman at the University of Virginia, was reported to the campus police, but their inquiry led nowhere. The man accused of raping her left the university soon after, and Seccuro tried to put the incident behind her, starting a business and a family, but like all survivors of trauma, the memory was never far from the surface.
The letter brought it all back. Seccuro bravely began an e-mail correspondence with her rapist to try to understand what happened, and why. As the correspondence continued, Seccuro found the courage to do what should have been done all those years earlier-prosecute him. She began appearing on national television and radio to talk about the case. Several crime dramas and a John Grisham novel, "The Associate," were based on her experience. She had found a way to end a terrible story, but once judicial proceedings began, she found that what she thought occurred at that UV A frat party was only the tip of the iceberg. The investigation revealed at least two other assailants, numerous onlookers, and a wall of silence among the fraternity members that persisted two decades later.
Liz Seccuro's inspiring, unflinching memoir is about experiencing terrible trauma-and the power of justice to heal.
About the Author
Liz Seccuro is an event planner and a victim's rights activist. She lives in Virginia with her husband and two children.
Praise For Crash Into Me: A Survivor's Search for Justice…
"Riveting." -Caitlin Flanagan, Wall Street Journal
"Seccuro recalls a harrowing journey through memory and the realities of the legal process as she decided to stand up for herself and all rape victims even as others criticized her for not simply accepting the plea for forgiveness." –Booklist
"This brave account reveals an alarming array of mishandling, poor judgment, and obfuscation or outright lies from university officials and from students at the party, and shines light on a systemic lack of concern and care given to rape victims." –
Publishers Weekly
 "[
Crash Into Me
] continually shifts between conjuring the ghosts of the past and combating the ghosts of the present... A thorough, intimate retelling of a tragic tale." —
Kirkus Reviews
"Crash Into Me is a true story that reveals how the trials of rape victims continue far beyond the halls of justice. Every college, university, and high school should have this book on their library shelf."—Jennifer Thompson-Cannino, coauthor of Picking Cotton
"Seccuro's account of rape and its aftermath is a keen and personal portrayal of the long-lasting feelings of fear and isolation that many victims of sexual violence experience. Crash Into Me is a powerful account of how recovery from this crime is possible."—RAINN (Rape, Abuse & Incest National Network)
"I congratulate Liz for stepping up to the plate, naming names, and doing what she knew was the right thing to do. The legacy of this book will hopefully be the mustering of courage in sexual assault victims who will see the justice sought here by a lady who would not back down."—Mickey Sherman, author of How Can You Defend Those People?
"Crash Into Me stands out because of its precise attention to every detail, the quality of the writing, which makes you feel like you are sitting down talking with your best friend, and its intensely compelling indictment of the college administration. It is not only a substantial contribution to the scholarship on rape trauma, it is a must-read for everyone who cares about other people."—John D. Foubert, Ph.D., author of The Men's and Women's Programs and national founder of One in Four
"Crash Into Me is a powerful and troubling story about forgiveness and justice. Depicting the barriers to reporting a campus rape in the 1980s, it also offers a rare public window on a secret process of injustice, many aspects of which persist to this day at campuses across the country." —S. Daniel Carter, Director of Public Policy, Security On Campus, Inc.
Advertisement