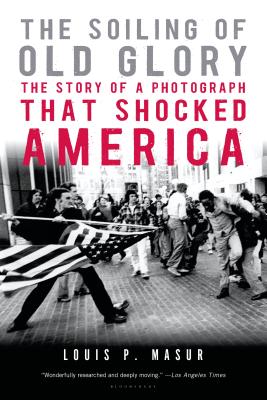 The Soiling of Old Glory
The Story of a Photograph That Shocked America
Paperback

* Individual store prices may vary.
Description
Boston, April 5, 1976. As the city simmered with racial tension over forced school busing, newsman Stanley Forman photographed a white protester outside City Hall assaulting an African American attorney with the American flag. The photo shocked Boston, made front pages across the U.S. and won a Pulitzer Prize. Acclaimed historian Louis P. Masur has done extensive research, including personal interviews with those involved, to reveal the unknown story of what really happened that day and afterward. This evocative "biography of a photograph" unpacks this arresting image to trace the lives of the men who intersected at that moment, to examine the power of photography and the meaning of the flag, and to reveal how a single picture helped change race relations in Boston and America. The Soiling of Old Glory, like the photograph itself, offers a dramatic window onto the turbulence of the 1970s and race relations in America.
Bloomsbury Press, 9781596916005, 240pp.
Publication Date: January 2, 2009
About the Author
Louis P. Masur is the William R. Kenan Jr. Professor in American Institutions and Values at Trinity College in Hartford, CT. He is the author of many books including 1831: Year of Eclipse; Autumn Glory: Baseball's First World Series; The Soiling of Old Glory: The Story of a Photograph that Shocked America; and Runaway Dream: Born to Run and Bruce Springsteen's American Vision. His most recent book, The Civil War: A Concise History, will be published in 2012.
or
Not Currently Available for Direct Purchase