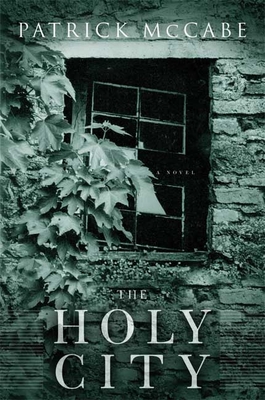 The Holy City (Paperback)
Bloomsbury USA, 9781596916111, 224pp.
Publication Date: December 23, 2008
* Individual store prices may vary.
or
Not Currently Available for Direct Purchase
Description
A disturbing and darkly funny new novel from the award-winning author of "Breakfast on Pluto," "The Butcher Boy," and "Winterwood."
In this hypnotic novel, Chris McCool, the dandyish, debonair playboy of a small and insulated community called the Happy Club, reflects on his two lives: the one he lives and the darker one he's tried hard to forget. The illegitimate son of a rich Protestant landowner's wife and a poor Catholic farmer, Chris wanted to be a sixties swinger driving a Ford Cortina, owning a pair of purple velvet flares but, despite his good intentions, could not overcome the mysteries and regrets of his own upbringing.
With a series of deftly Freudian flourishes, McCabe gives us a narrator whose own insecurities, and most importantly his obsession with a young Catholic Nigerian boy named Marcus Otoyo, prevent him from seeing the truth about what he is capable of. Are Chris's inner struggles with his parentage and religion merely personal quests or do they mask an angrier, more dangerous person beneath?
Tense, artful, and eerily compelling, "The Holy City "is a novel of faith, anxiety, and dark secrets, with a stunning and brilliant conclusion.
About the Author
Patrick McCabe was born in Clones, County Monaghan, Ireland, in 1955. His novels include Carn, The Dead School, and The Butcher Boy, winner of the Irish T imes/ Aer Lingus Literature Prize, which was shortlisted for the 1992 Booker Prize and made into a highly acclaimed film directed by Neil Jordan. Breakfast on Pluto, published in 1998, was also on the Booker Prize shortlist. Patrick lives in Clones.
Praise For The Holy City…
"McCabe slowly transforms his unreliable narrator from a campy Austin Powers-like figure to a sick creep with a violent streak. [A] mesmerizing but unsettling read." – Booklist
"At some point, there's a large and interesting essay to be written on why so much of the most interesting new English-language fiction comes to us from Indian and Irish writers. When it is, there ought to be a substantial section devoted to Patrick McCabe, who is superficially the most visceral and, in fact, one of the most clever of the entire glittering Celtic contingent…dark, antic sensibility is full-throated in 'The Holy City'… McCabe is incapable of not telling an interesting story… very clever."—Los Angeles Times
Advertisement