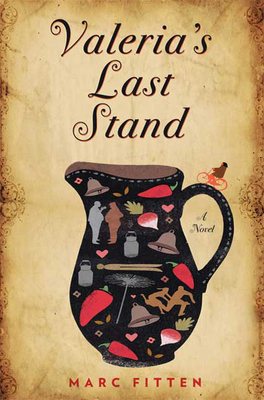 Valeria's Last Stand
Hardcover

* Individual store prices may vary.
Other Editions of This Title:
Paperback (5/3/2010)
May 2009 Indie Next List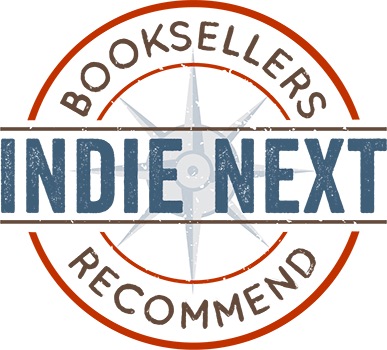 "Valeria, a 50-ish curmudgeon of a woman, finds fault with everyone in her small Hungarian village. One day, though, the town's potter catches her eye, and she discovers herself. Full of interesting characters, intrigue, love and lust, political corruption, and more, Valeria's Last Stand is a delightful and satisfying read."
— Gayle Wingerter, Inklings Bookshop, Yakima, WA
View the List
Description
A comic romp celebrating late-flowering love in a Hungarian village that will appeal to readers of The Guernsey Literary and Potato Peel Pie Society and A Short History of Tractors in Ukrainian.
Valeria is a whale in a puddle. She harrumphs her daily way through her backwater Hungarian village, finding equal fault with the new, the old, the foreign, and the familiar. Her decades of universal contempt have turned her into a touchstone of her little community--whatever she scorns the least must be the best, after all. But, on a day like any other, her spinster's heart is struck by an unlikely arrow: The village potter, long known and little noticed, captures her fancy, and Valeria finds herself suddenly cast in a role she never expected to play. This one deviation from character, this one loose thread, is all it takes for the delicately woven fabric of village life to unravel. And, for the first time in a long time, Valeria couldn't care less. With humor and sensitivity, author Marc Fitten delivers an unexpected and entirely inspiring first novel that will leave you begging for more.
Praise For Valeria's Last Stand…
"Think The Canterbury Tales crossed with Joanne Harris' magical Chocolat, and you'll get some idea of the goings on in Valeria's Last Stand, the dazzling debut novel by Atlanta author Marc Fitten…. What emerges is the soul of one small place you'll never want to leave."—Atlanta Journal-Constitution
"A sweet-as-pie novel... In Fitten's madcap hamlet, it's never too late to find tender love (or reckless hate)...It's the low-intensity nature of the characters' conflicts and triumphs that gives Fitten's book its fairy-tale charm... But even with his light touch, Fitten clearly believes in the transforming power of wrinkly love, and this is what makes his protagonists' final quests resonate."
—Time Out New York
"[Fitten] tells a fable about a tiny Hungarian hamlet, its amusingly corrupt mayor and a love triangle that becomes a quadrangle as it balances on the passions of its 68-year-old title character... Fueled with carnality and told with a hard narrative edge... Fitten clearly has talent."—Cleveland Plain Dealer
"[A] sharp-eyed debut novel... Emulates the fablelike tone of Calvino and Márquez, adding a heaping helping of Kundera-like sex and satire."—Kirkus
"Life in an isolated Hungarian village is turned upside down by an unusual love affair in Fitten's promising debut... The irascible Valeria makes... a unique heroine."
—Publishers Weekly
 "The entire Hungarian village of Zivatar is terrified of Valeria's sharp eyes and acid tongue. Sturdy, tough, and misanthropic at 68, Valeria is the unlikeliest candidate for love, so naturally her unforeseen affairs become the catalyst for tumultuous scandal... Not only are these former socialists discombobulated by Valeria's transformation from harridan to heartbreaker and muse, they are also confused by the greedy mayor's embrace of capitalism and slowly reveal themselves to be secret romantics. First-time novelist Fitten, recipient of the Paul Bowles Fellowship for Fiction and editor of the
Chattahoochee Review
, riffs on classic village comedy with satirical glee. Evoking Gogol, Kundera, and García Márquez,with a touch of Fellini for good measure, Fitten concocts a shrewdly farcical tale of the endless battle between change and tradition."
—Booklist
 "In this warmly amusing first novel, true love overtakes a grumpy old woman in Hungary, and her remote village is thrown into an uproar. Feared harridan Valeria falls for the local potter, a hapless widower content to make plates for his local customers. The potter has been seeing the woman who runs the bar where all the local men hang out, and she soon becomes jealous of Valeria... Throughout, the other villagers and bar patrons form a kind of Greek chorus. In the end, true love will conquer all, even though it might be injured a little by a broken beer bottle. Enjoyable and poignant, this work is recommended."
—Library Journal
 "Fitten populates his fairy tale of a novel with bitter-coated sugarplums of characters; they will definitely win a place in your heart, even as they'd never stoop to asking for one. In a Hungarian village so small as to be nearly outside of history—the Germans, the Soviets, the capitalists, no one bothers to stop in this hamlet—these sprites still manage to cheat, love, hate, drink, and make pottery for one another with a level of passion we're more accustomed to associating with the very engines of expanding or decaying empires. A beautiful debut."—
Rivka Galchen, author of Atmospheric Disturbances
"A thoughtful, skillfully drawn portrait of one woman, one village, and one country." —Gary Shteyngart, author of Absurdistan and The Russian Debutante's Handbook
"Marc Fitten's excellent new novel has much to recommend it—wisdom, warmth, humor—but it is his creation of the title character herself that is his and the novel's most remarkable achievement. Valeria is every bit as sensual and irrepressible as Chaucer's Wife of Bath, and she will linger in any reader's mind long after the last page is turned." —Ron Rash, author of Serena
Bloomsbury Publishing PLC, 9781596916203, 259pp.
Publication Date: April 28, 2009
About the Author
Marc Fitten was born in Brooklyn in 1974 to Panamanian parents. He spent much of the 1990s living and traveling in Europe, based in Hungary. He's been published in Prairie Schooner, the Louisville Review, and the Hogtown Creek Review, and has published a napkin online at Esquire. Marc is a Ph.D. student at Georgia State University and received the Paul Bowles Fellowship for Fiction. He is currently the editor of the Chattahoochee Review.
or
Not Currently Available for Direct Purchase