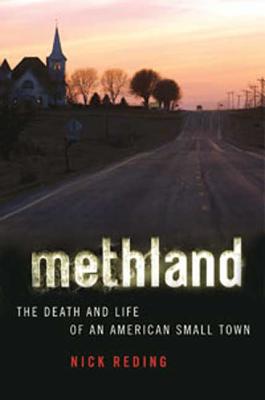 Methland
The Death and Life of an American Small Town
Hardcover

* Individual store prices may vary.
Other Editions of This Title:
Paperback (6/3/2010)
Winter 2011 Reading Group List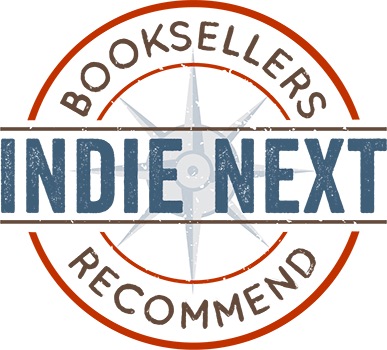 "You may find ourself talking and talking about this book to anyone who will listen! It draws a very poignant and fascinating portrait of what is undoubtedly the most dangerous drug in common use. Reding uses a small town in rural Iowa, profiling the 'players' in this socially crippling epidemic -- farmers, drug dealers, recovering addicts, the mayor, a local prosecutor, and a doctor. For all of its heartbreak, the book is not without hope as it examines one town's desperate fight to survive."
— Maurine Barnett, Darvill's Bookstore, Eastsound, WA
View the List
Description
Crystal methamphetamine is widely considered to be the most dangerous drug in the world, and nowhere is that more true than in the small towns of the American heartland. Methland is the story of the drug as it infiltrates the community of Oelwein, Iowa (pop. 6,159), a once-thriving farming and railroad community. Tracing the connections between the lives touched by meth and the global forces that have set the stage for the epidemic, Methland offers a vital and unique perspective on a pressing contemporary tragedy.

Oelwein, Iowa is like thousand of other small towns across the county. It has been left in the dust by the consolidation of the agricultural industry, a depressed local economy and an out-migration of people. If this wasn't enough to deal with, an incredibly cheap, long-lasting, and highly addictive drug has come to town, touching virtually everyone's lives. Journalist Nick Reding reported this story over a period of four years, and he brings us into the heart of the town through an ensemble cast of intimately drawn characters, including: Clay Hallburg, the town doctor, who fights meth even as he struggles with his own alcoholism; Nathan Lein, the town prosecutor, whose case load is filled almost exclusively with meth-related crime, and Jeff Rohrick, who is still trying to kick a meth habit after four years.

Methland is a portrait of a community under siege, of the lives the drug has devastated, and of the heroes who continue to fight the war. It will appeal to readers of David Sheff's bestselling Beautiful Boy, and serve as inspiration for those who believe in the power of everyday people to change their world for the better.
Praise For Methland: The Death and Life of an American Small Town…
"[Reding's] immersive reporting and artful writing bring one of the most intractable social issues of our time—the meth epidemic—into visceral, heartbreaking relief." —Jim Frederick, TIME

"Methland tells a story less about crime than about the death of an iconic way of life." —Details

"Methland is definitely worthwhile reading. In some circles it should be required reading. This isn't just a small town issue or an Iowa issue. This is an American issue." —Oelwein Daily Register

"What's most impressive about Methland is not only the wealth of information it provides but the depth of Reding's compassion for the individuals meth has touched: the heroes, the helpless witnesses, the innocent victims--and even the perpetrators--of this American crisis." —Francine Prose, O Magazine

"A powerful work of reportage. . . a clear-eyed look at a scourge that continues to afflict wide swaths of American society--whether we want to acknowledge it or not." —Cleveland Plain Dealer

"'Vicious cycle' is not an adequate term. As Reding painstakingly presents it, the production, distribution and consumption of methamphetamine is a self-catalyzing catastrophe of Chernobylish dimensions. The rich, with their far-off, insulated lives, get richer and more detached, while the poor get high, and finally, wasted." —Walter Kirn, New York Times Book Review

"Methland is a stunning look at a problem that has dire consequences for our country." —New York Post

"The strength of Methland lies in its character studies. As a 'social problem' meth is dull and intractable, as are all such problems; reduced, or rather elevated, to the individual level, it is piercing and poignant. Mr. Reding's heart is in the right place." —Wall Street Journal

"Reding's group portrait of Oelwein's residents is nuanced and complex in a way that journalists' depictions of the rural Midwest rarely are; he has a keen eye for details." —Washington Monthly

"Through scrupulous reporting and fierce moral engagement, Reding conveys the tragedy of the meth epidemic on both a mirco- and macroscopic level." —Village Voice

"Methland makes the case that small-town America is perhaps not the moral and hard-working place of the public imagination, but it also argues that big-city ignorance--fueled by the media--toward small town decay is both dangerous and appalling." —Washington Post

"This is a strong book, and it tells a complicated story in comprehensible, human dimensions. Like all good journalism, it's the hand holding up the mirror, the friend telling us to take a cold, hard look at ourselves." —Los Angeles Times

"This is a meticulously researched, quietly brilliant and unexpectedly moving account of a town's descent, and of its struggle to pull itself back from the edge." —The Millions, staff pick

"Methland paints a new American Gothic, not of artistic and architectural importance but of literary significance, capturing the gloom and decay of once bright and thriving small-town America. Reding is part barefoot epidemiologist, a bit of an armchair anthropologist, and insightful amateur psychologist, an indefatigable road warrior, but most of all, a gifted storyteller who forces readers to suspend reality, placing them among his vivid cast of characters." —PsycCritiques
Bloomsbury USA, 9781596916500, 272pp.
Publication Date: June 16, 2009
About the Author
Nick Reding is the author of The Last Cowboys at the End of the World, and his writing has appeared in Outside, Food and Wine, and Harper's. Born in St. Louis, Missouri, he decided to move back to his home town in the course of reporting this book.
or
Not Currently Available for Direct Purchase