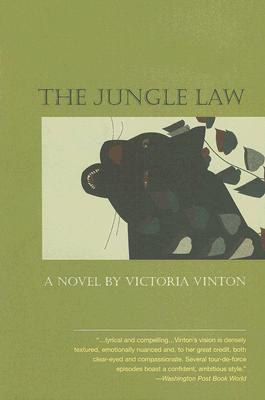 The Jungle Law (Paperback)
MacAdam/Cage Publishing, 9781596921993, 303pp.
Publication Date: August 1, 2006
Other Editions of This Title:
Compact Disc (10/1/2005)
* Individual store prices may vary.
Description
When Kipling encounters a Vermont farm boy named Joe, he uses storytelling to draw him out. Their relationship enrages the boy's father, but that doesn't stop the writer and Joe from talking, and the two discuss a new character Kipling is turning over in his mind: Mowgli, abandoned in the jungle and raised by animals.

Rudyard Kipling and Joe Connolly are both powerfully drawn to the idea of an orphaned boy raised by a family of wolves. What compels them so much about that idea? Are they drawn to it for the same or dif­ferent reasons? And why do they also both seem to be drawn to the idea of a jungle ruled by strict laws?
What role does class play in the shaping of the characters' identities, their interactions with each other, and the unfolding of events?
Caroline Kipling is frequently portrayed in the novel as a controlling and imperious figure. Can she also be seen as a sympathetic character?
At the end of the book, Vinton gives us a portrait of the aged Rudyard Kipling without providing a similar picture of the other characters. What do you imagine might have happened to the Connollys during those intervening years and how does the omission of that information affect you as a reader? What might have been Vinton's reasons for not offering more about the Connollys?
Throughout much of the novel, Jack Connolly is motivated by anger and fear. What do you think he is really afraid of? What is he angry about?
In various ways the book explores the power of imagination, both as a vehicle for self-transformation and for self-deception? How do the dif­ferent characters use that power for both positive and negative ends?
The last chapter takes place forty-three years after the events that precede it, with a picture of Rudyard Kipling as a dissatisfied and com­promised man. Is that future foreseeable in the rest of the book, or— hindsight being hindsight, as Caroline Kipling says – can it only be seen retroactively?
Kipling ends his life still haunted by his years in the House of Desola­tion. Joe repeats certain journeys and actions of his father while believ­ing himself a free agent. What do these and other incidents in the novel suggest about our ability to control our own fate? And how does the story of Mowgli support or counter those suggestions?
or
Not Currently Available for Direct Purchase