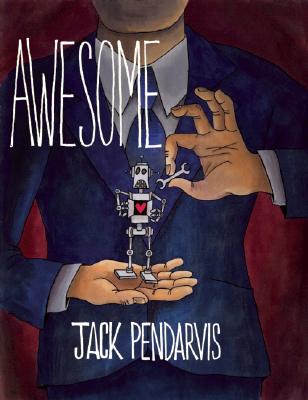 Awesome (Hardcover)
MacAdam Cage, 9781596922402, 200pp.
Publication Date: August 26, 2008
* Individual store prices may vary.
or
Not Currently Available for Direct Purchase
Description
From the celebrated short-story writer Jack Pendarvis, a wholly original novel in which whales, giants, and robots abound.
A giant strides this land. A giant who builds robots, sweats mescaline, and kisses like a dream. From the rocky coast of New England to the golden hay fields of Stockton, California, he searches for America's greatest treasures. You might recognize him by the twinkle in his eye or the lustrous derby hat perched on top of his boulder-sized head.
But for a dude who has it all, he sure seems sad a lot of the time what's up with that? And what exactly does he plan to do with all of those wonderful treasures, besides cart them around the country in his enormous red wagon? Is there someone, a beautiful lady named Glorious Jones, perhaps, who has asked him to gather the bounty of America in order to prove his love for her?
There's no way to know, unless you buy Jack Pendarvis's awesome new novel and read it. Or have someone read it to you. Either way, laughter, wisdom, and good times are sure to follow
About the Author
Jack Pendarvis lives in Atlanta. His work has appeared in "McSweeney's," "The Believer" and the "Oxford American," and he is a contributing editor to "Paste Magazine." His stories have been anthologized in the 2006 Pushcart Prize anthology and elsewhere.
Advertisement