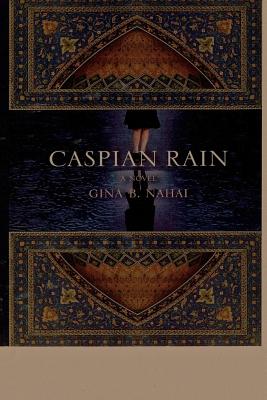 Caspian Rain
Hardcover

* Individual store prices may vary.
Other Editions of This Title:
Paperback (12/1/2008)
Fall '08/Winter '09 Reading Group List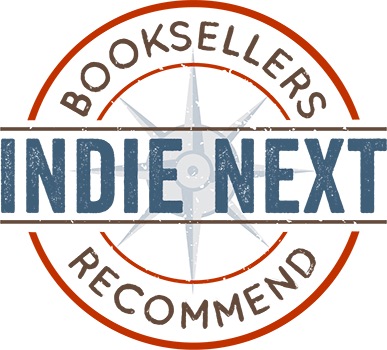 "Nahai's writing is so lyrical and flowing that you almost forget how hard life can be for someone doomed to forever be an outsider. Set in pre-revolution Iran in a time when Jews lived under a measure of protection provided by the Shah, this is the story of Bahar, who marries above her station and becomes isolated from the family and society she marries into, and the family and friends she left behind. Caspian Rain illuminates a complex society and tells a moving story."
— Laura Hansen, Bookin' It, Little Falls, MN
View the List
Description
In the decade before the Islamic Revolution, Iran is a country at the brink of explosion. Twelve-year-old Yaas is born in Tehran, into an already divided family: Her father is the son of wealthy Iranian Jews who are integrated into the country's upper-class, mostly Muslim, elite; her mother was raised in the slums of South Tehran, one street away from the old Jewish ghetto. Yaas spends her childhood navigating the many layers of Iranian society. Her task, already difficult because of the disparity in her parents' worldview, becomes all the more critical when her father falls in love with a beautiful woman from a noble Muslim family. As her parents' marriage begins to crumble, and the country moves ever closer to revolution, Yaas is plagued by a mysterious, terrifying illness. But despite her ailment, when she learns that her father is about to abandon her and her mother-to immigrate to America with his mistress-Yaas is determined to save herself and her family. At once a cultural exploration of an as-yet unfamiliar society, and a psychological study of the effects of loss, Caspian Rain takes the reader inside the tragic and fascinating world of a brave young girl struggling against impossible odds.
Praise For Caspian Rain…
"Nahai's alluring poetic style draws us into the lives of her female characters…captivating prose…a powerful testament to Iranian women's fight against oppression."
—Ms. Magazine

"Nahai's story of a haunted Jewish family in Tehran during the shah's last years possesses the dark beauty and harsh lessons of a fairy tale…Nahai's poetic and cathartic drama speaks for all silenced women, for all who are tyrannized."
—Booklist STARRED review

"…both a riveting family drama and compelling historical fiction…The multiple ways Jews and Muslims intersect is also clearly presented, offering a fascinating glimpse into Persian life prior to the 1979 insurgency. Richly detailed, emotionally intense, and tremendously moving, this work is highly recommended."
—Library Journal STARRED review

"In her stirring fourth novel, Nahai explores the struggles of an Iranian family in the tenuous decade before the Islamic revolution…a poignant tale of a 'damaged family.'"
—Publishers Weekly

"Filled with hope and despair, Caspian Rain is Nahai's most emotional and inspiring novel yet. Nahai's heroine — the inspired and inspiring Yaas — learns the lessons of obedience, subservience, and forbearance, and then chooses a surprising and unexpected path."
—Lisa See, author of Peony in Love and Snow Flower and the Secret Fan

"Unexpected and heartrending, but also witty, elegiac, sophisticated and edgy. Caspian Rain is a beautiful book."
—Chris Abani, author of Graceland and The Virgin of Flames

"In Caspian Rain, Gina Nahai writes with subtlety and grace about the unappeasable forces of culture, class and family which shape the life of a young girl growing up in Jewish Tehran before the mullahs."
—Janet Fitch, author of White Oleander and Paint it Black

"Caspian Rain once more proves Gina B. Nahai's ability to create through her wonderfully lyrical prose a fictional world that, while rooted in a particular culture and history, is universally relevant and appealing."
—Azar Nafisi, author of Reading Lolita in Tehran
Macadam/Cage Publishing, Incorporated, 9781596922518, 298pp.
Publication Date: January 20, 2015
About the Author
Gina B. Nahai is the author of Cry of the Peacock (winner of the Los Angeles Arts Council Award for Fiction), Moonlight on the Avenue of Faith (finalist for the Orange Prize in England and the IMPAC award in Dublin), and Sunday s Silence. Her novels have been translated into sixteen languages and are taught at universities and high schools nationwide. Nahai was a contributing author to The Modern Jewish Girl s Guide to Guilt, which won the 2005 Jewish Book Award, and her writing has also appeared in the "Los Angeles Times, Chicago Tribune, San Francisco Chronicle, Los Angeles Magazine," and the" Jewish Journal of Los Angeles." Nahai currently lives in Los Angeles, where she is a professor of creative writing at the University of Southern California and is at work on a new novel."